Disney's animated film "Pocahontas" to explore their artistic talents and immerse themselves in the world of this beloved story.
Printable Pocahontas Coloring Pages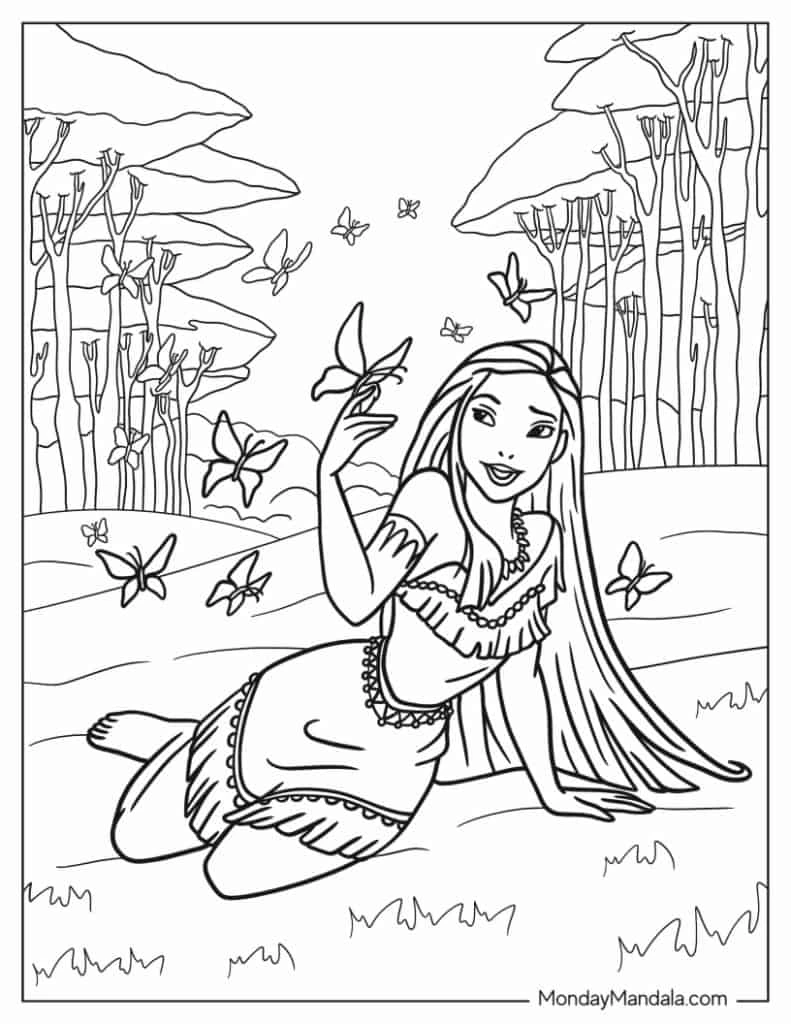 Pocahontas herself, John Smith, Meeko the raccoon, Flit the hummingbird, or other supporting characters like Chief Powhatan and Governor Ratcliffe, these coloring pages provide a wonderful opportunity for kids to express their creativity and bring these characters to life with their own choice of colors.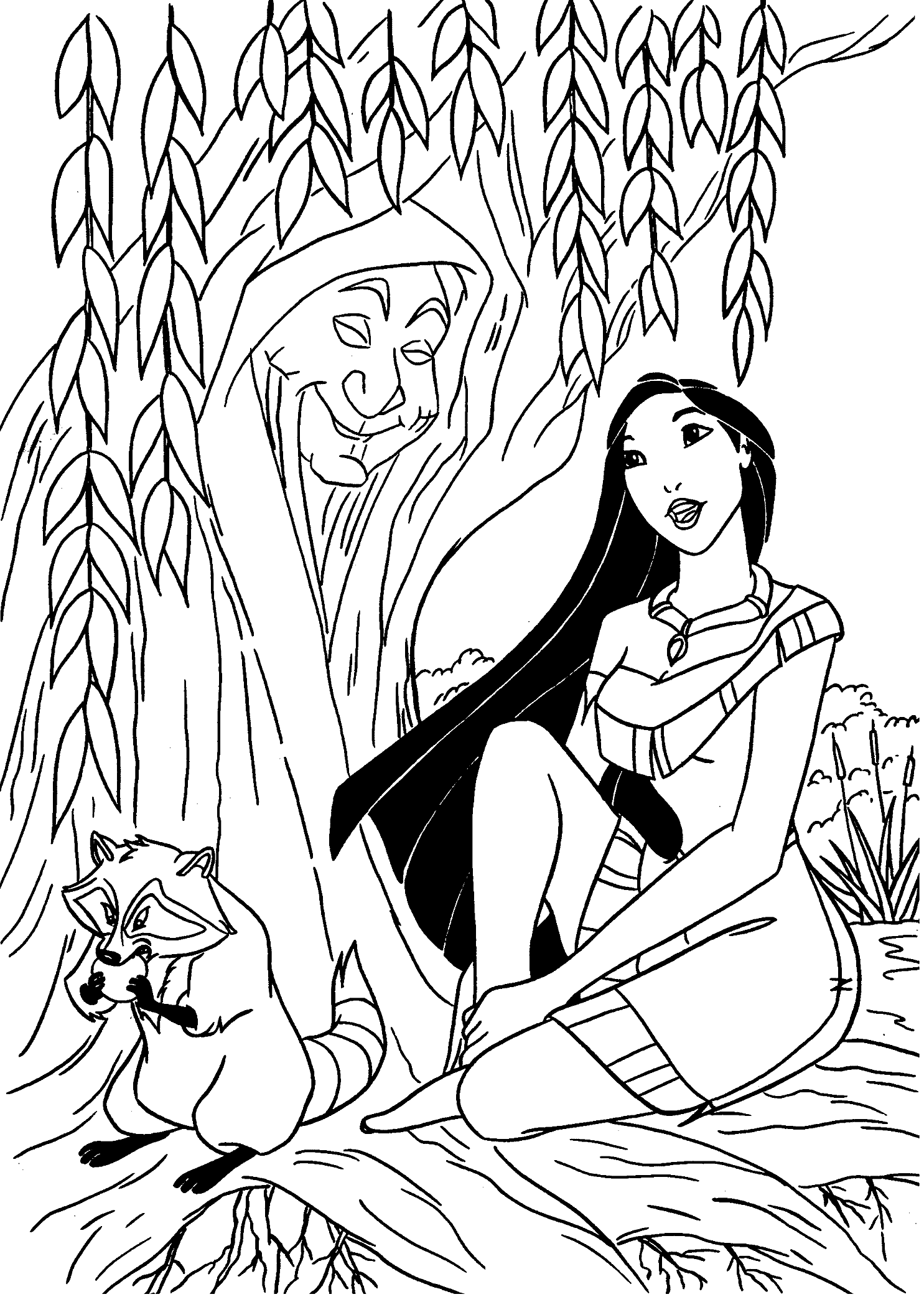 Color Pocahontas peeking from tree
You can select the image and save it to your smart device and desktop to print and color. Out from this set, you can also find some adult coloring pages on Pocahontas added under the cartoons category.
Share these Pocahontas coloring pages with your friends through Google+, Pinterest pins, and Facebook shares.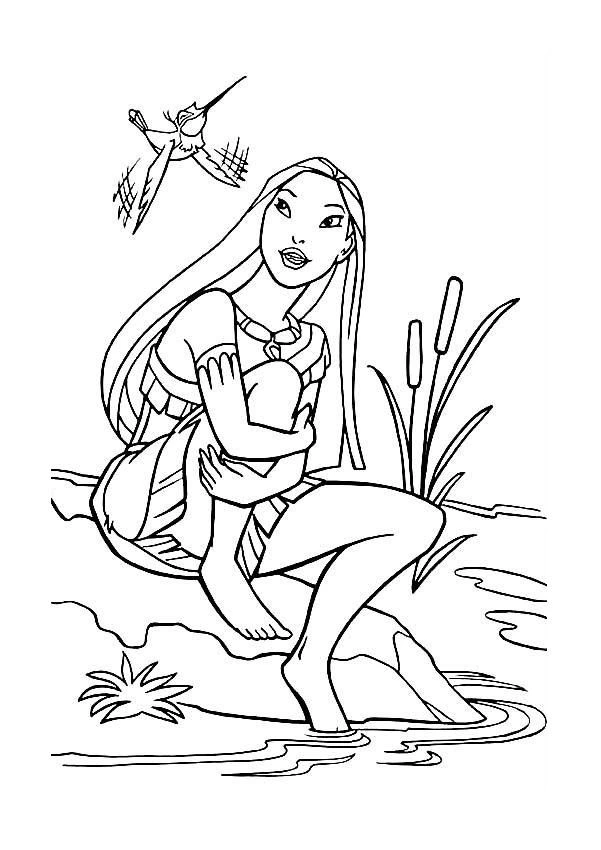 Pocahontas with Flit Humming Bird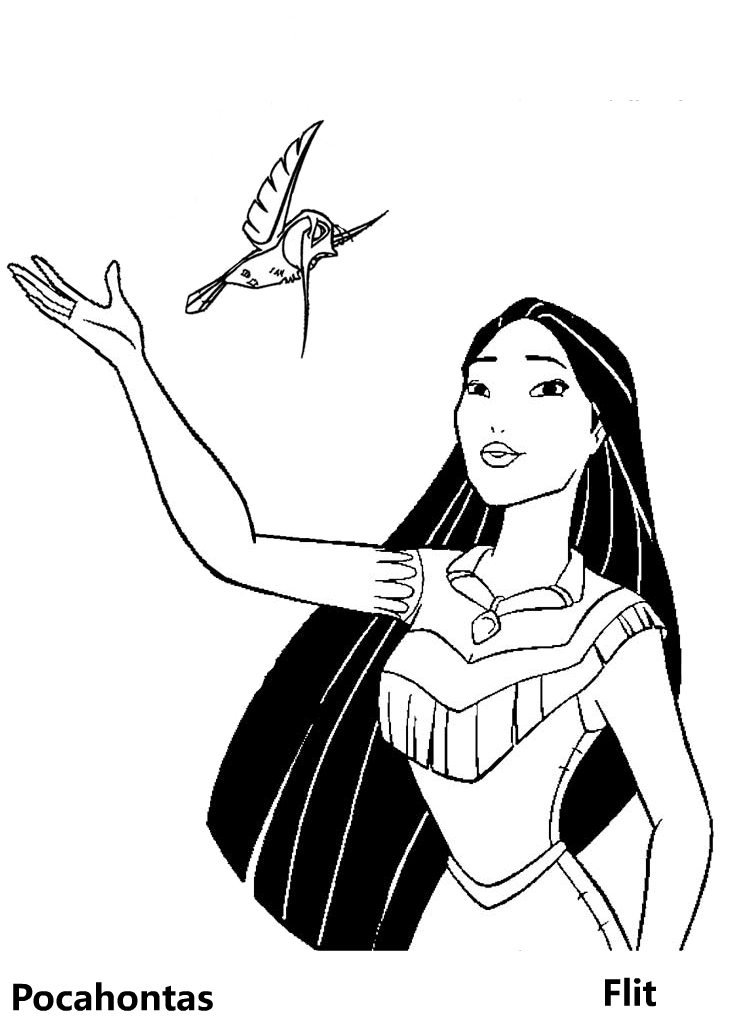 Pocahontas with Meeko Raccoon and Flit Humming Bird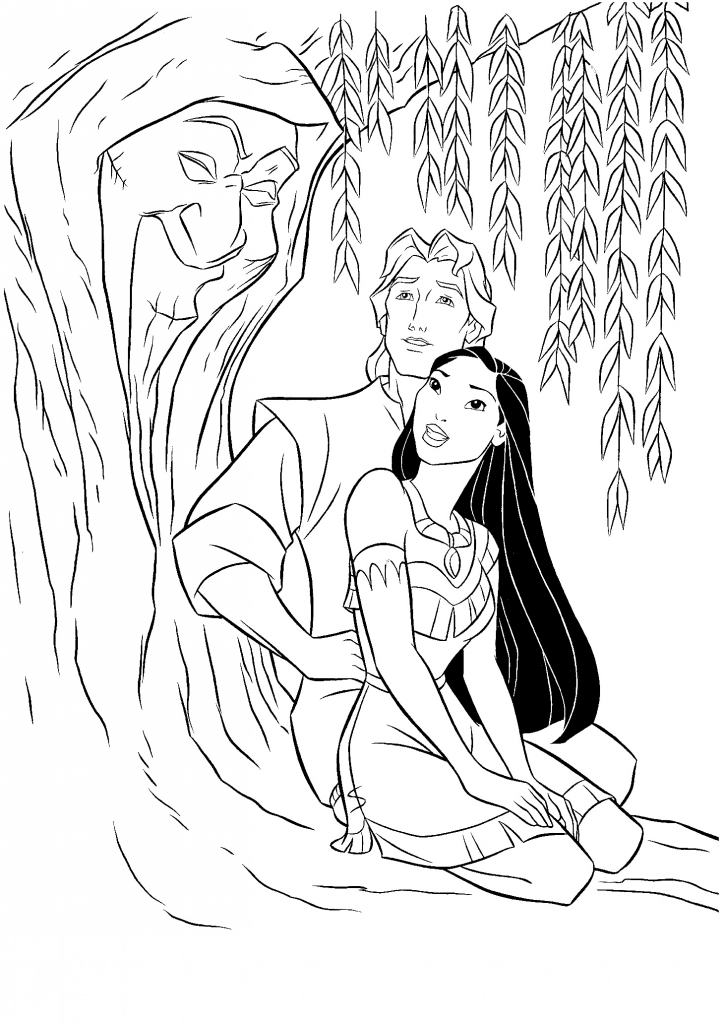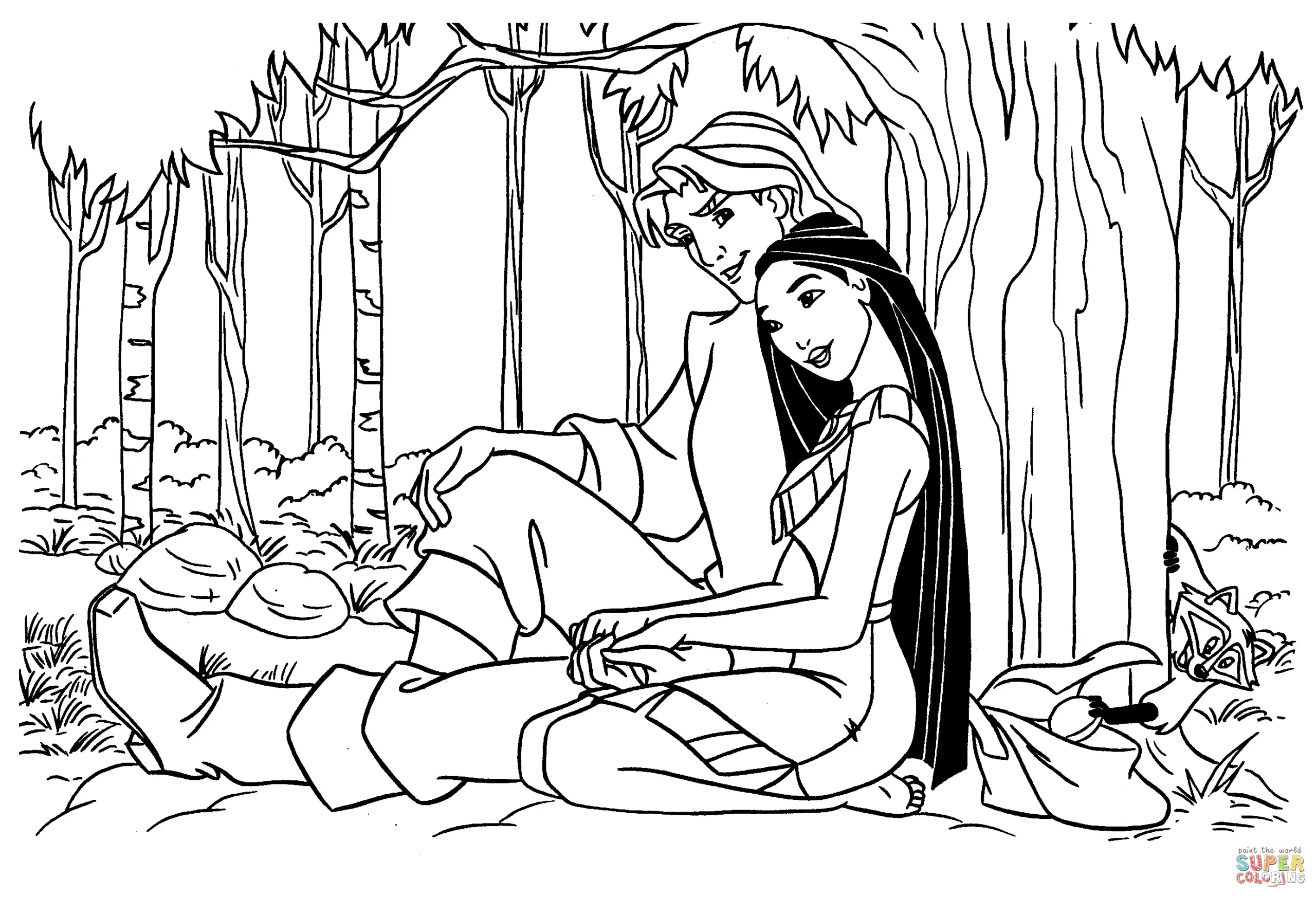 Color Pocahontas with wavy hair
Pocahontas with John Smith
Pocahontas" is a favorite among kids and what they can learn from it:
Adventure and Exploration: Kids are drawn to the adventurous spirit of Pocahontas as she embarks on a journey to discover new horizons and experiences beyond her comfort zone. The exploration of the unknown appeals to children's curiosity and sense of discovery.
Strong Female Protagonist: Pocahontas serves as a role model for young girls with her independence, courage, and determination. Her ability to stand up for her beliefs and challenge the status quo inspires kids to be confident in expressing themselves.
Connection with Nature: Pocahontas's bond with animals and her respect for the land encourage kids to appreciate and care for the natural world.
Friendship Across Differences: The friendship that develops between Pocahontas and John Smith showcases the value of understanding and respecting people from different backgrounds. Kids learn that despite differences, empathy and kindness can bridge divides.
Peaceful Resolution: "Pocahontas" portrays the power of communication and diplomacy over conflict. Kids witness how Pocahontas's efforts to mediate between her people and the settlers aim for understanding and peaceful coexistence.
Cultural Awareness: Through Pocahontas's interactions with both Native Americans and English settlers, kids are exposed to the concept of cultural diversity and the need to appreciate and learn from different ways of life.
Princess Pocahontas looks awesome with her necklace
Pocahontas And Kocoum Coloring Pages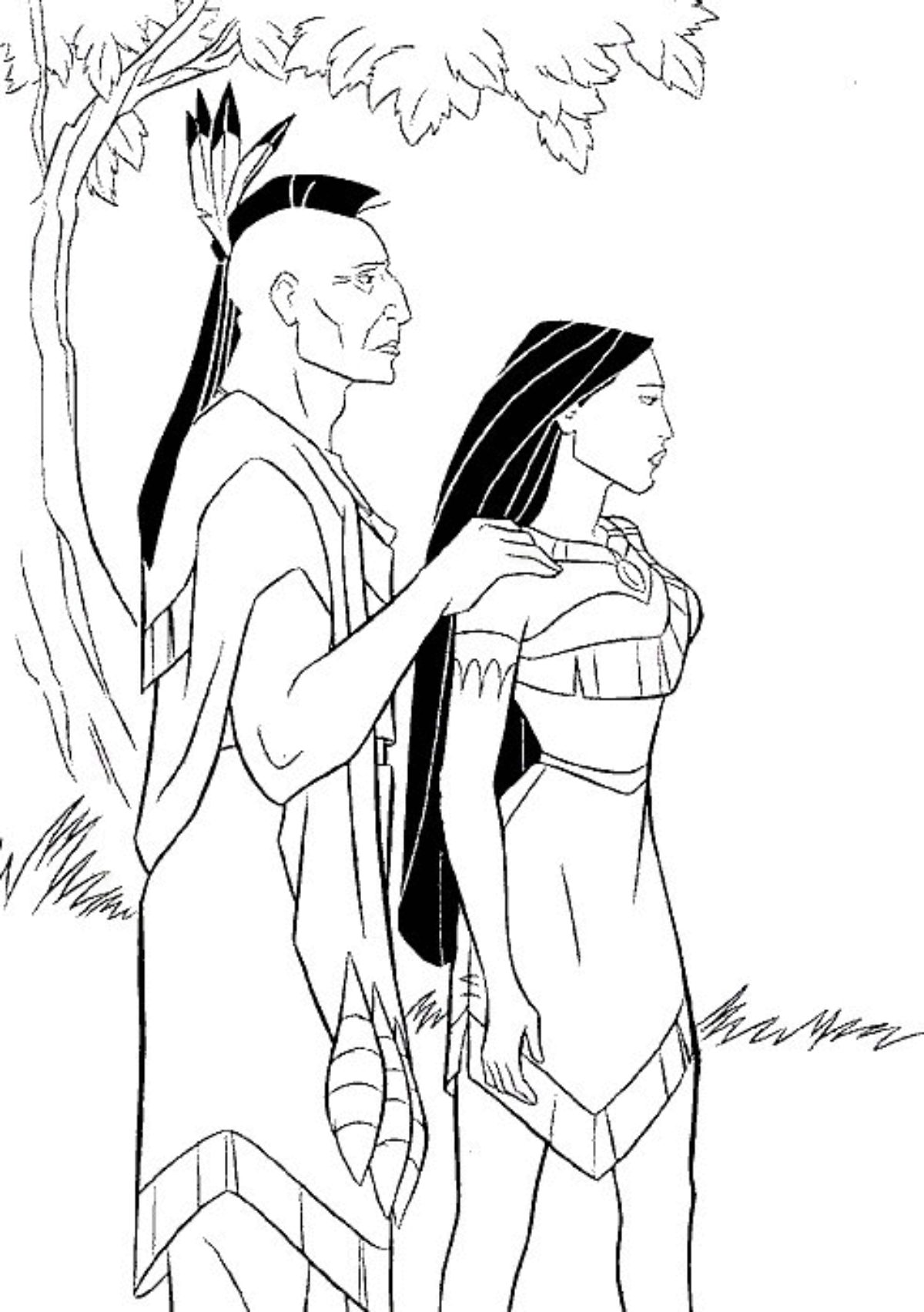 Related website:
Fun coloring pages of Pocahontas- justcolor
Pocahontas coloring pages- supercoloring
Native American princess Pocahontas coloring pages- mondaymandala