Butterfly Coloring Pages for Preschoolers and Adults: Nature never ceases to surprise us, and today we are about to color one such surprise from nature.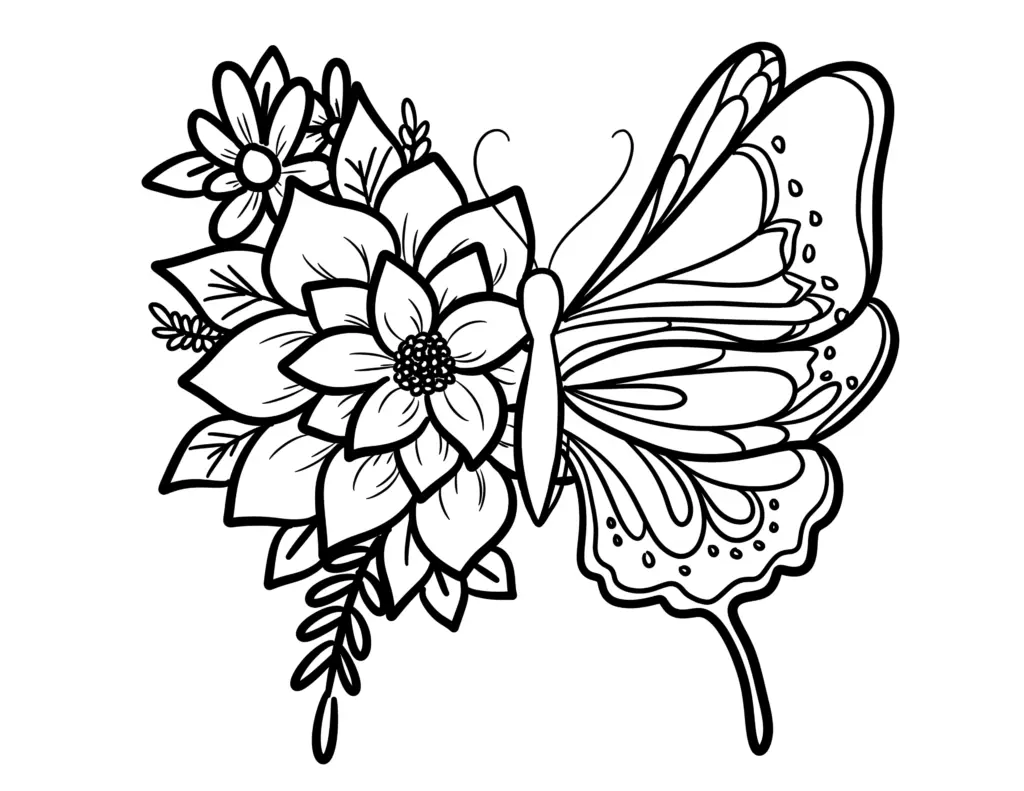 Yes, Butterflies. A flower garden without a butterfly is incomplete, so these cute creatures are waiting for your hands.
Butterflies, with their enchanting beauty and vibrant colors, captivate the hearts and imaginations of both children and adults.
In this post, we'll explore a kaleidoscope of butterfly-themed coloring pages that offer not only a creative outlet but also an educational journey into the world of these fascinating insects.
So, spread your creative wings, let your imagination soar, and bring these enchanting butterflies to life in a way that's uniquely yours. Get some color pens or crayons lets color these half-finished butterflies and make them complete with vivid unique colors.
Download Butterfly Coloring Pages Printable PDF
Butterfly Coloring Pages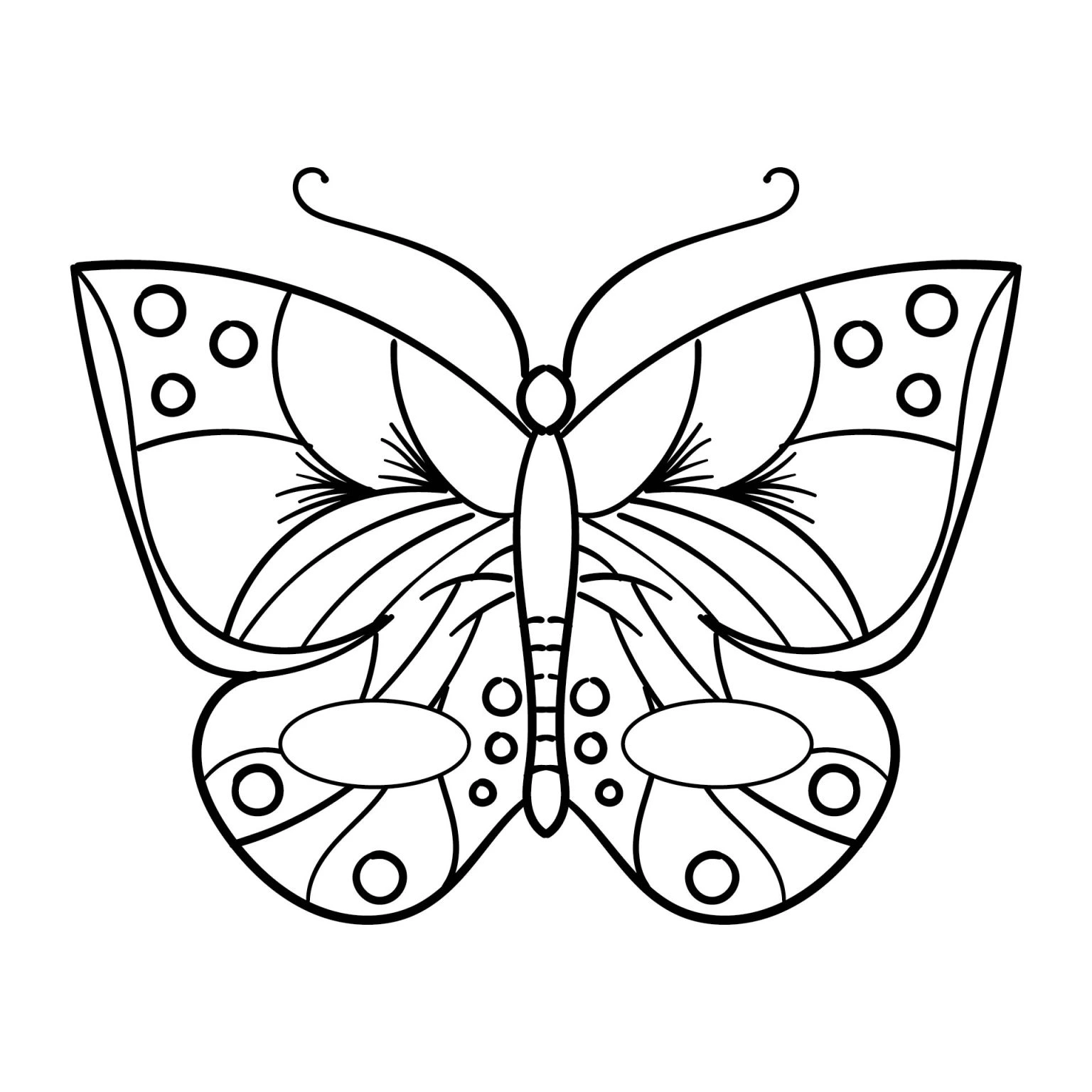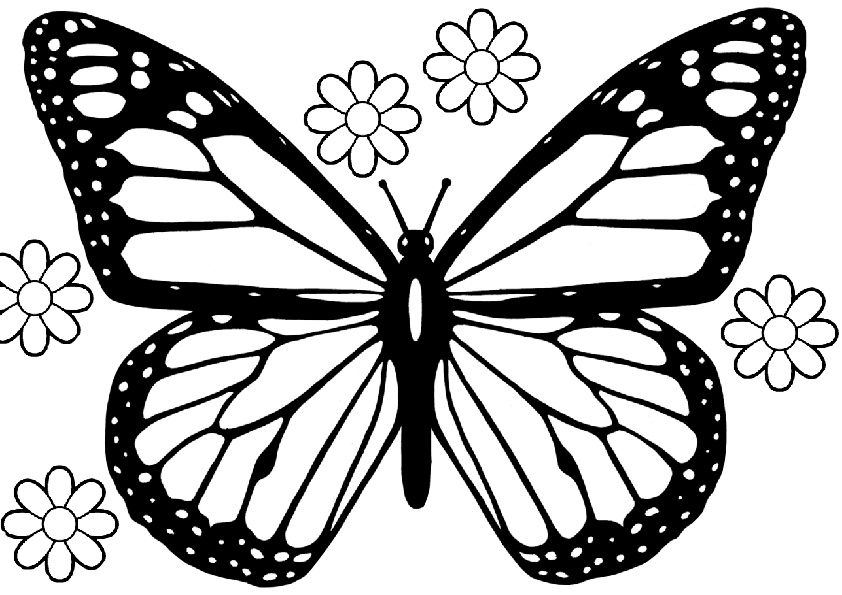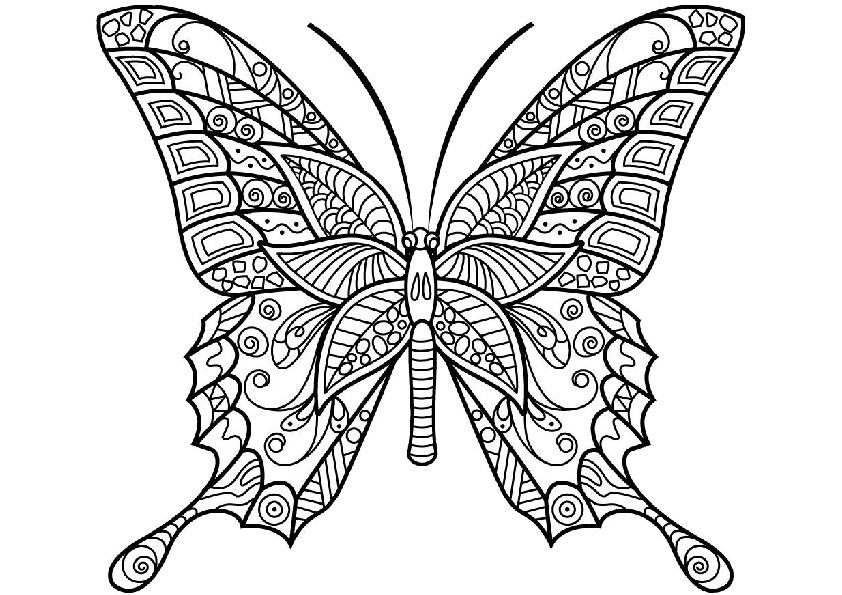 Crafts and Activities
Outdoor Activities:
Butterfly Gardening: Plant a butterfly-friendly garden with nectar-rich flowers to attract butterflies. Involve kids in planting and tending to the garden.
Butterfly Watching: Set up a butterfly-watching station with binoculars and guidebooks, encouraging kids to observe and identify butterflies in your yard or a nearby park.
Educational Resources:
Books: Read age-appropriate books about butterflies with kids to learn about their behavior, habitat, and life cycle.
Butterfly Kits: Purchase butterfly-raising kits that include caterpillars and habitat, allowing kids to witness metamorphosis firsthand.
Butterfly Videos: Watch educational videos or documentaries about butterflies to explore their behavior, migration, and role in ecosystems.
Things Kids May Learn While Coloring Butterfly Sheets
Young mind is full of questions, while coloring these pages they may explore and search for the following things. Which will help them to explore more.
Conservation: Learning about the threats faced by butterflies, such as habitat loss and climate change, can inspire a sense of responsibility for wildlife conservation in children.
Nectar: The sweet liquid found in flowers that butterflies and other pollinators feed on.
Flowers: The primary source of nectar and pollen for butterflies, where they often land to feed.
Pollen: The fine powder produced by flowers, which butterflies may inadvertently transfer while feeding, aiding in pollination.
Pollination: The process by which butterflies, bees, and other insects transfer pollen between flowers, facilitating plant reproduction.
Habitat: The specific natural environment where butterflies live, find food and reproduce, often associated with certain plant species.
Host Plant: The specific plant species on which butterfly caterpillars feed and develop.
Life Cycle: The sequence of stages that butterflies go through, including egg, caterpillar, chrysalis, and adult.
Scientific Inquiry: Encouraging kids to ask questions, make predictions, and conduct experiments related to butterflies fosters scientific curiosity and critical thinking.
Respect for Nature: Interacting with butterflies and understanding their life cycle fosters respect for the natural world and a sense of wonder about the wonders of nature.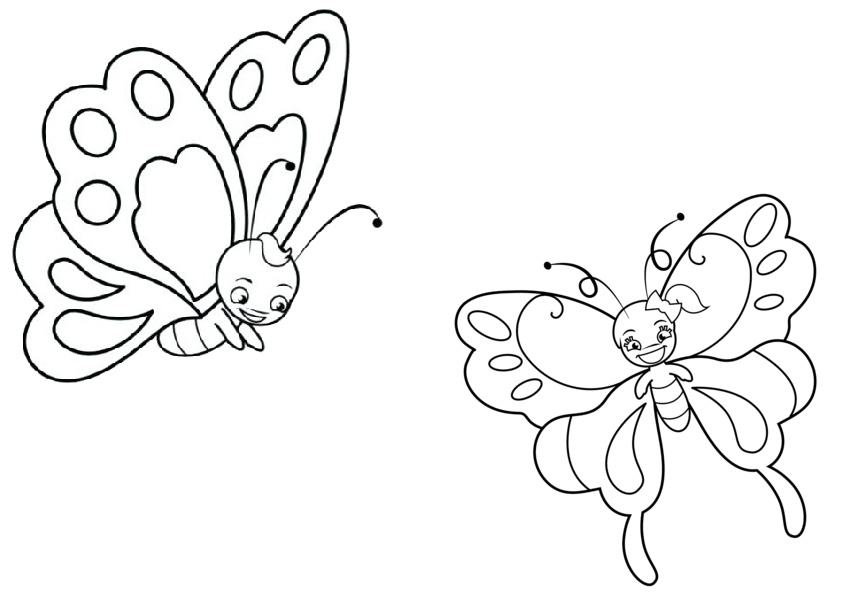 More Butterfly Things for Your Kids & for You
Butterfly Craft Kits: These kits often include materials and instructions for creating various butterfly-themed crafts like bead art, paper butterflies, or felt butterfly ornaments.
Stickers: Decorative butterfly stickers can be used in various craft projects, scrapbooking, or for embellishing notebooks and artwork.
Sun Catchers: Sun catchers featuring butterfly designs that can be painted or colored by kids and hung in windows to catch sunlight.
Butterfly Wooden Puzzle Kits: Wooden puzzle kits that allow kids to assemble and paint butterfly puzzles, promoting creativity and fine motor skills.
Butterfly Movies and Shows:
"The Butterfly Circus" (Short Film): A heartwarming short film about a man with no limbs who joins a circus, featuring the transformational power of hope and determination.
"Butterflies" (TV Series): A British sitcom that explores family dynamics with a focus on the female protagonist's coming-of-age journey.
"The Very Hungry Caterpillar" by Eric Carle: A beloved children's book that tells the story of a caterpillar's transformation into a butterfly.
"Butterfly Park" by Elly MacKay: A beautifully illustrated picture book about a young girl who creates her own butterfly park in the city.
"Butterflies Are Free to Fly" by Stephen Davis: A children's book that introduces the concept of metamorphosis and the life cycle of butterflies.
Printable Butterfly Coloring Pages: You can find free printable butterfly coloring pages online that children can enjoy coloring with crayons or colored pencils.
Butterfly Coloring Books: Purchase coloring books featuring intricate butterfly designs for older kids and adults who enjoy detailed coloring.
Top rated Butterfly coloring pages for adults, Coloring book 2
Butterfly Kits and Habitats:
Growing Kits: Kits that include caterpillars, food, and habitat for kids to observe the complete metamorphosis of butterflies.
Butterfly Houses: Butterfly houses with mesh sides that provide a safe space to raise and release butterflies.
Apparel and Accessories:
Butterfly Wings: Colorful butterfly wings that kids can wear for imaginative play or costumes.
Hair Accessories: Hair clips, headbands, and hair ties featuring butterfly designs for kids who love butterflies.
Butterfly Educational Toys:
Butterfly Life Cycle Models: Educational toys and models that illustrate the stages of a butterfly's life cycle.
Identification Kits: Kits that include butterfly identification cards, magnifying glasses, and nets for kids interested in butterfly-watching.