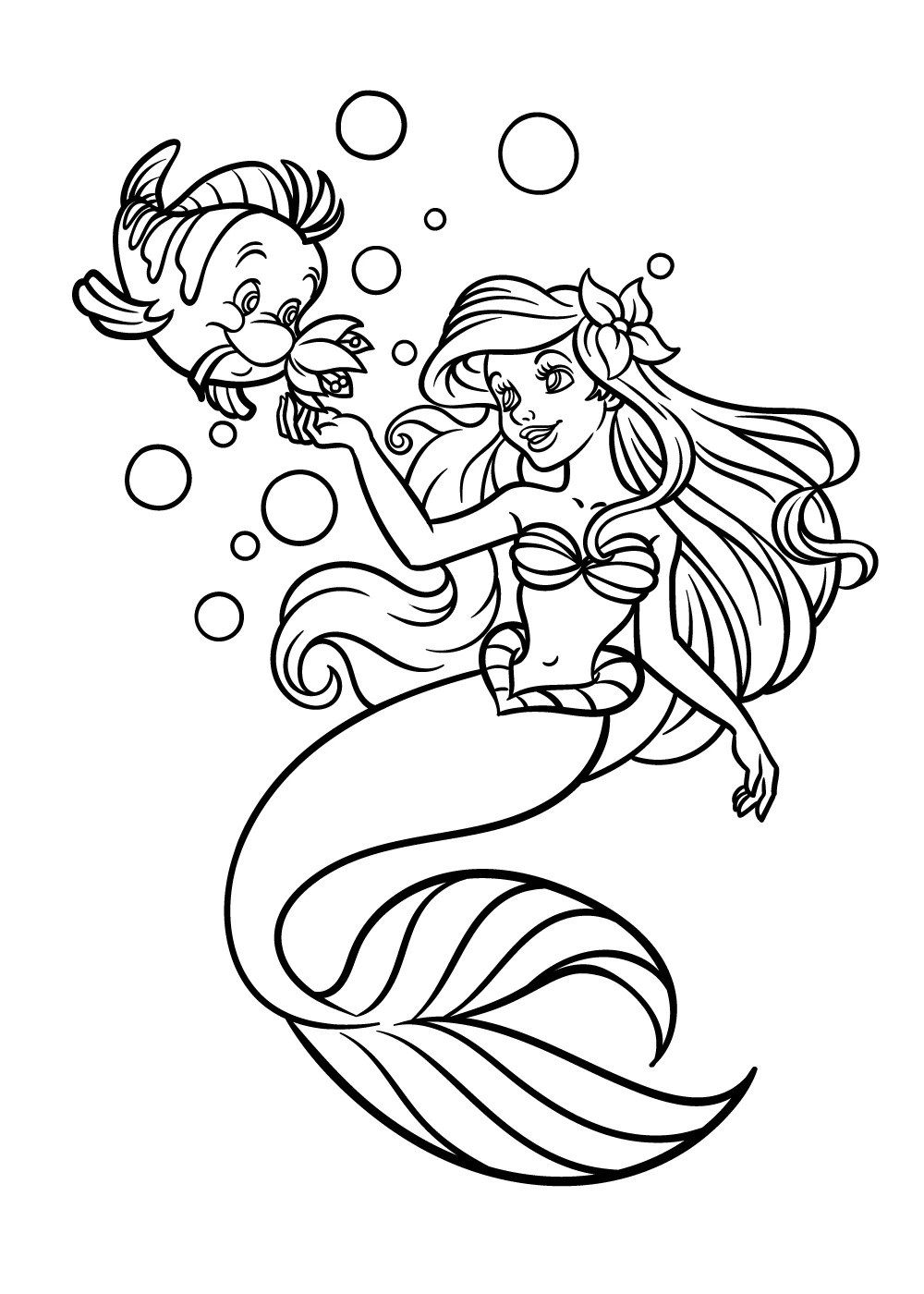 Ariel Little Mermaid Coloring Pages: Ariel, the mermaid princess, is a favorite among kids because her story is filled with magic, adventure, and important life lessons.
Download Ariel Little Mermaid Coloring Pages Printable PDF
Through her character, children can learn about the power of dreams, the value of determination, and the beauty of staying true to oneself.
Ariel Little Mermaid Coloring Pages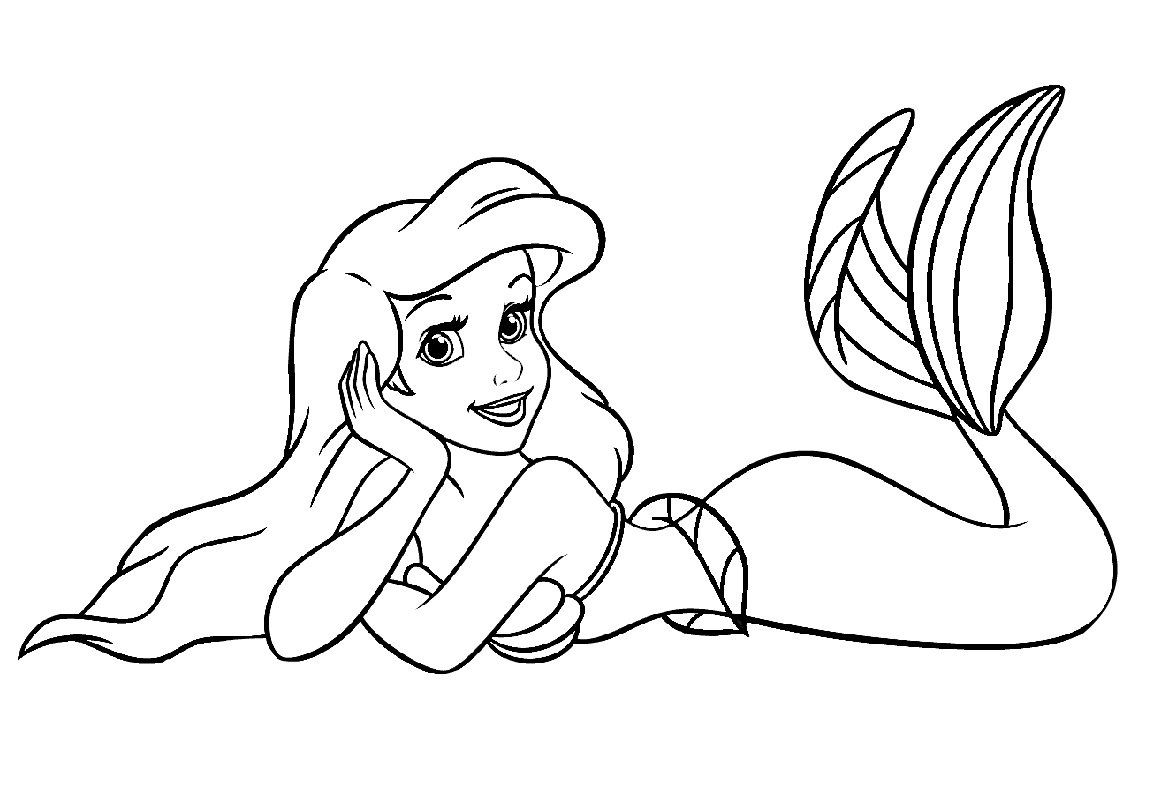 Coloring pages of the cute little mermaid and the youngest daughter of the sea god Triton. Ariel has a sweet voice and just like any other Disney princess she is beautiful, especially with her wavy red hair. Pick up your colored pens or crayons and let's make her and her pals look even more adorable and charming.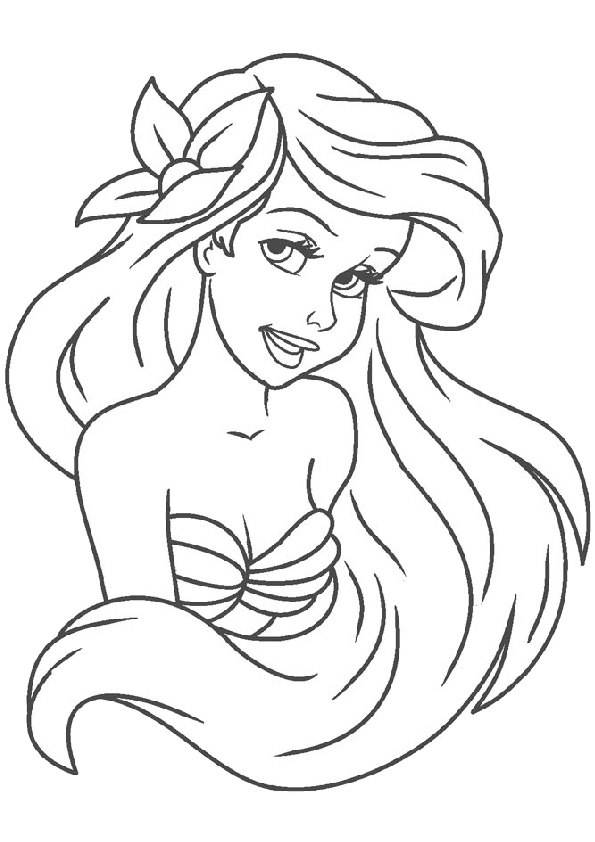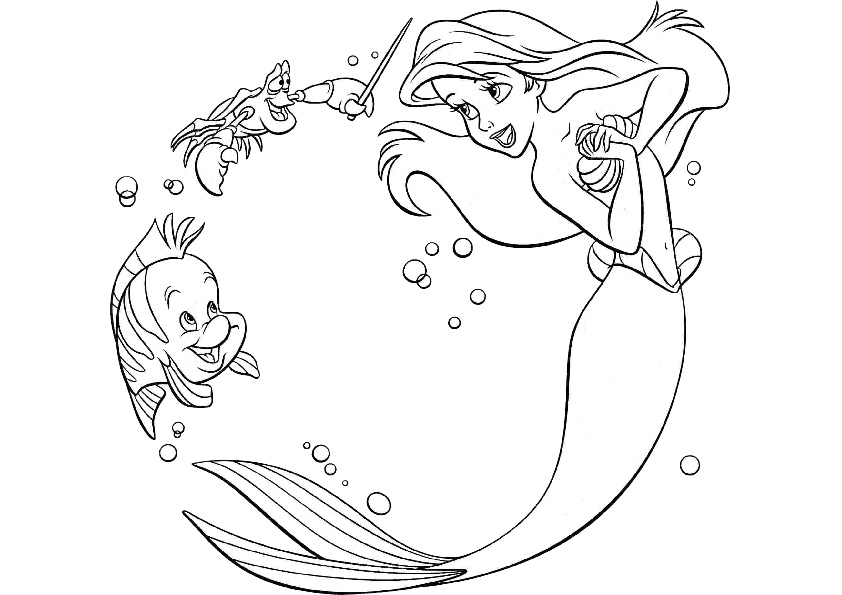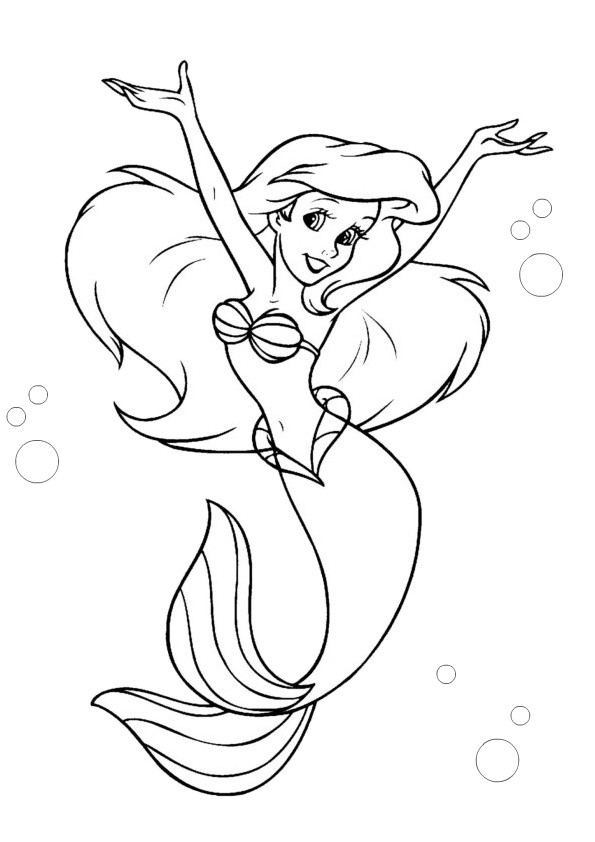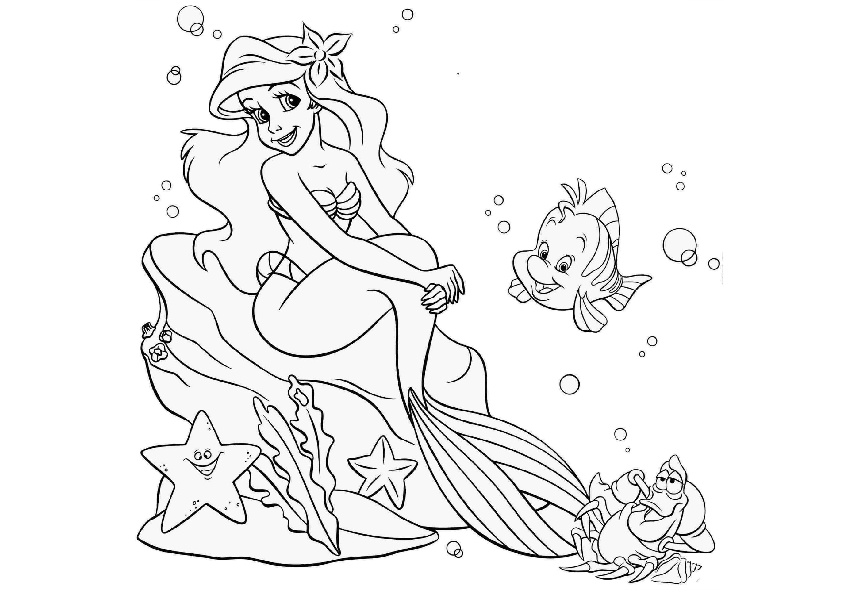 You can select the image and save it to your smart device and desktop to print and color. Out from this set, you can also find some adult coloring pages on free-little-mermaid added under the cartoons category. Share these free-little-mermaid coloring pages with your friends through Google+, Pinterest pins, and Facebook shares.
Few more Disney princess coloring pages: Belle, Rapunzel, Pocahontas, Tinkerbell, and Cinderella coloring pages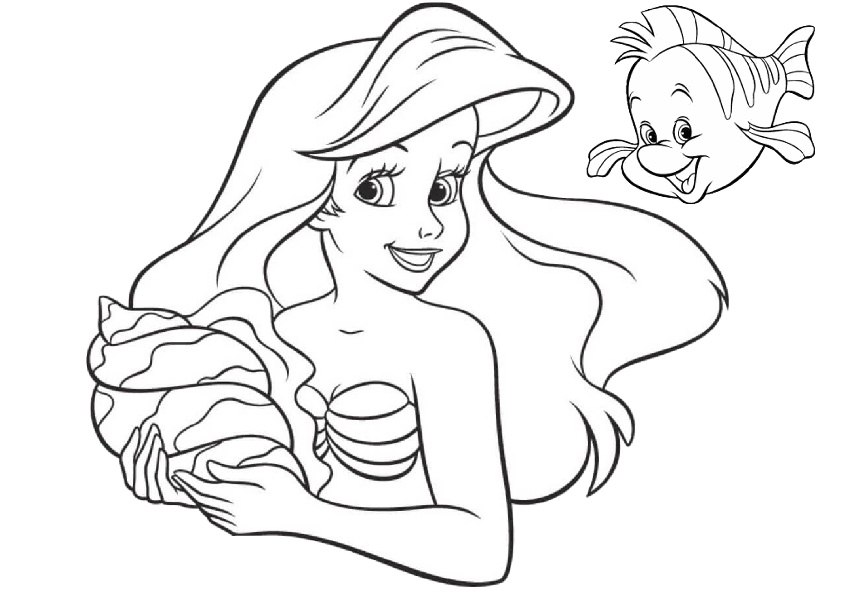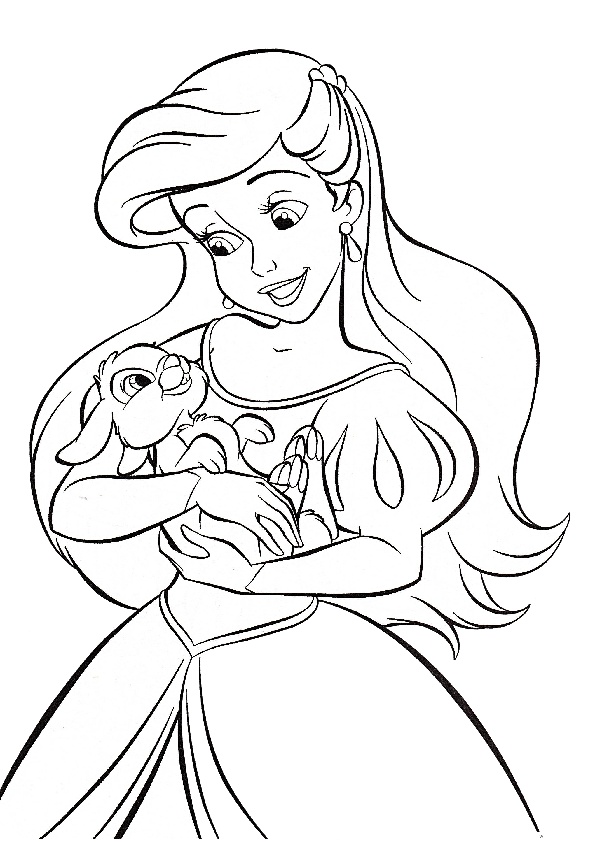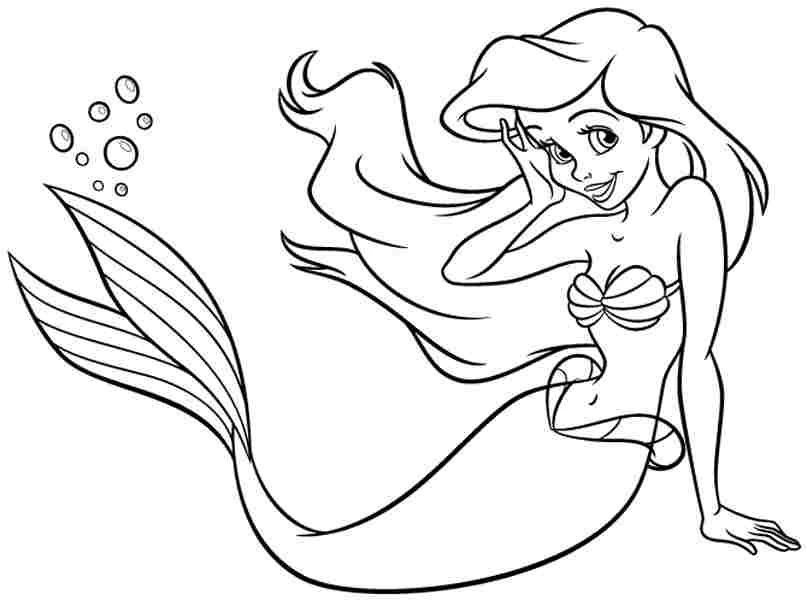 Ways to Color Your Favorite Ariel Coloring Pages
Classic Ariel:

Hair: Vibrant red hair with orange undertones, styled in loose waves.
Skin: Fair with a subtle shimmer to convey her underwater radiance.
Eyes: Large, expressive bright blue eyes.
Tail: A shimmering emerald green tail with scales that catch the light.
Accessories: A seashell bra and a dinglehopper (fork) hairpin.

Earthy Ariel:

Hair: Auburn or reddish-brown hair with a touch of gold.
Skin: A warm, sun-kissed tan that reflects her curiosity for the human world.
Eyes: Hazel or green eyes with flecks of gold.
Tail: A deep forest green with subtle patterns inspired by nature.
Accessories: Incorporate leaves, flowers, and natural elements into her attire.

Ocean-Inspired Ariel:

Hair: Deep sea blue or turquoise hair, reminiscent of the ocean depths.
Skin: A soft, pale blue with iridescent highlights.
Eyes: Deep sea-green eyes with a hint of sparkle.
Tail: A blend of blues, teals, and purples with scales that glisten like water.
Accessories: Seashell jewelry and pearls, along with coral-inspired accents.

Princess Ariel:

Hair: Platinum blonde or golden hair, styled elegantly.
Skin: A porcelain complexion with a rosy flush on her cheeks.
Eyes: Big, expressive, and sparkling green eyes.
Tail: A luxurious, regal shade of purple or violet.
Accessories: Crown, tiara, and elegant jewelry fit for a princess.

Rainbow Ariel:

Hair: Multicolored hair with a gradient of vibrant colors, like a rainbow.
Skin: A light pastel hue to complement her colorful hair.
Eyes: Bright, expressive eyes with each eye a different color.
Tail: A mix of various bright and pastel colors, resembling a rainbow fish.
Accessories: Sparkling gems and beads that match her rainbow theme.

Day-to-Night Ariel:

Hair: A dual-toned hair color scheme with one side bright and sunlit and the other side dark and mysterious.
Skin: A gradient from day to night, with one side radiant and the other side dusky.
Eyes: One eye could be a sunny shade like yellow, and the other a deep, dark blue or purple.
Tail: A blend of colors that represent the transition from day to night, with sunset hues meeting midnight blues.
Accessories: Celestial-inspired jewelry for the night side and sun-themed adornments for the day side.
Disney Ariel Mermaid's Moral for Kids:
Following One's Dreams: Ariel's strong desire to explore the human world and be a part of it teaches children the importance of having dreams and pursuing them with determination.
Independence and Courage: Ariel is an independent and brave character who takes risks to achieve her goals. Kids can learn the value of independence and courage in facing challenges.
Self-Discovery: Ariel's journey involves self-discovery and finding her true identity. Children can understand the importance of self-exploration and being true to oneself.
Curiosity and Open-Mindedness: Ariel's curiosity about the human world encourages children to be curious, open-minded, and eager to learn about new things and cultures.
Love and Sacrifice: Ariel's love for Prince Eric and her willingness to make sacrifices for him demonstrate the selflessness and sacrifice often associated with love.
Family Values: Ariel's relationship with her father, King Triton, highlights the importance of family and communication between parents and children.
Environmental Awareness: The underwater world in "The Little Mermaid" serves as a reminder of the beauty and fragility of marine ecosystems. Kids can develop an appreciation for the environment and the need to protect it.
Empowerment: Ariel is a character who makes choices for herself and takes control of her destiny. This can empower kids to believe in their ability to shape their own lives.
Ariel Mermaid Characters
Ariel: She is the protagonist of the story and the youngest daughter of King Triton, ruler of Atlantica. She is a curious and adventurous mermaid who dreams of living on land and falls in love with a human prince named Eric. Ariel is known for her beautiful singing voice and her fascination with human objects, particularly the ones she collects from shipwrecks.
Prince Eric: Prince Eric is a handsome human prince who becomes the object of Ariel's affection. He is a kind-hearted and brave individual who shares Ariel's adventurous spirit. Eric plays a central role in the love story between him and Ariel.
Flounder: Flounder is Ariel's best friend, a small and timid tropical fish. He is loyal to Ariel and often accompanies her on her underwater adventures, despite his nervous disposition. Flounder provides comic relief and supports Ariel in her endeavors.
Sebastian: Sebastian is a Jamaican-accented crab and the court composer for King Triton. He is assigned to watch over Ariel and keep her out of trouble but often finds himself caught up in her escapades. Sebastian is known for his musical talents and his humorous and often anxious personality.
King Triton: King Triton is Ariel's father and the ruler of Atlantica. He is initially overprotective of Ariel but ultimately learns to understand and support her desires. Triton has a strong, authoritative presence and a fatherly love for his daughters.
Ursula: Ursula is the main antagonist of the film, a sea witch with a sinister plot to take over the underwater kingdom and eliminate Ariel. She is known for her dark and cunning nature, as well as her iconic appearance with tentacles and a powerful magical cauldron.
Scuttle: Scuttle is a bumbling seagull who tries to provide Ariel with information about human objects, even though he often gets the facts hilariously wrong. He is a quirky and endearing character who adds comic relief to the story.
Related Websites: