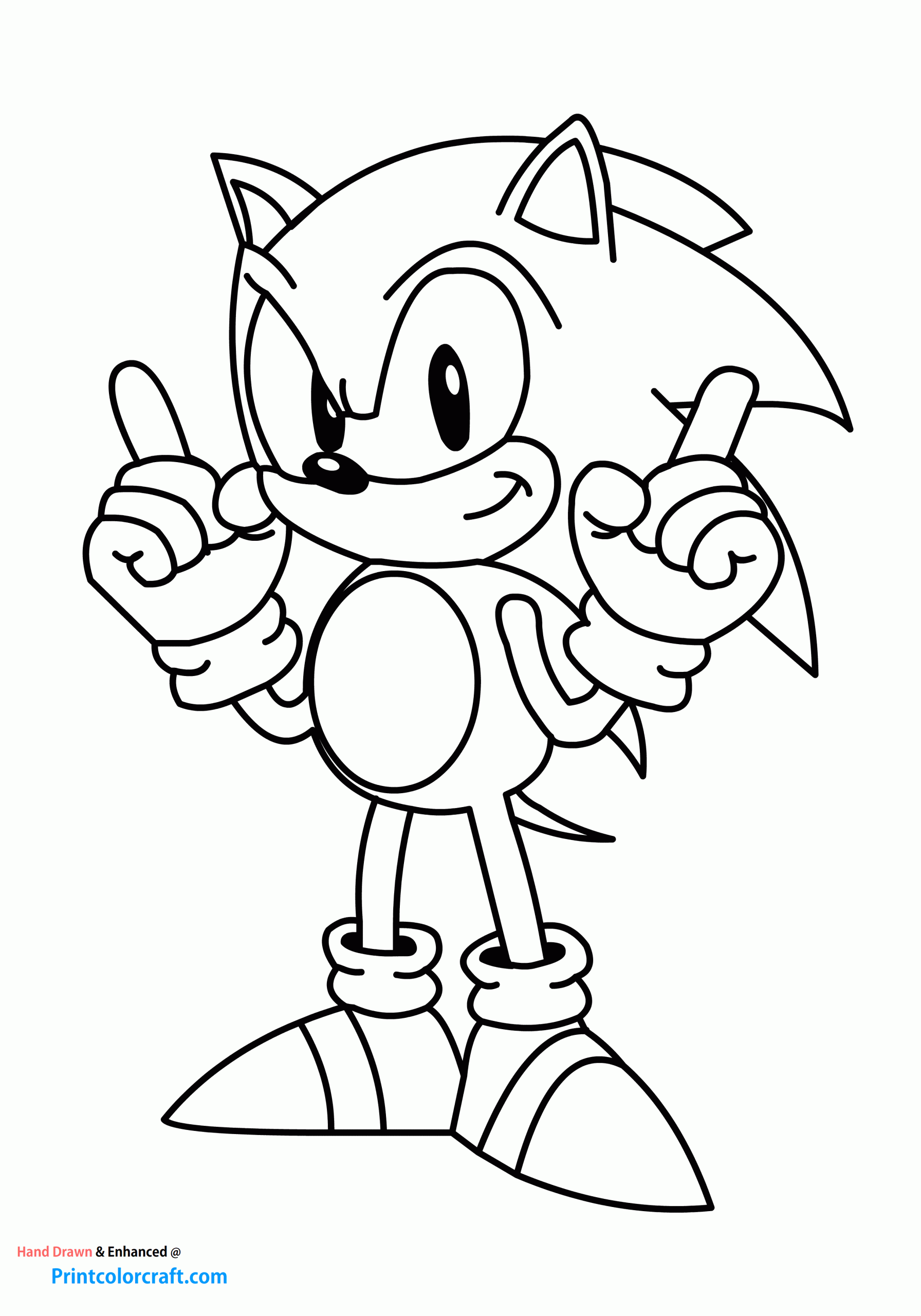 Download PDF 1 – Download PDF 2
Sonic the Hedgehog coloring pages for kids, home worksheets for preschool boys and girls. Download, print, and color sonic hedgehog characters Evil Eggman/ Doctor Robotnik, Tail friend and sidekick, Knuckles powerful Echidna, Amy Rose Crush, Shadow, Silver, Blaze, Rogue, and all. Hey, kids get me some blue color pens, please.
Sonic The Hedgehog Coloring Pages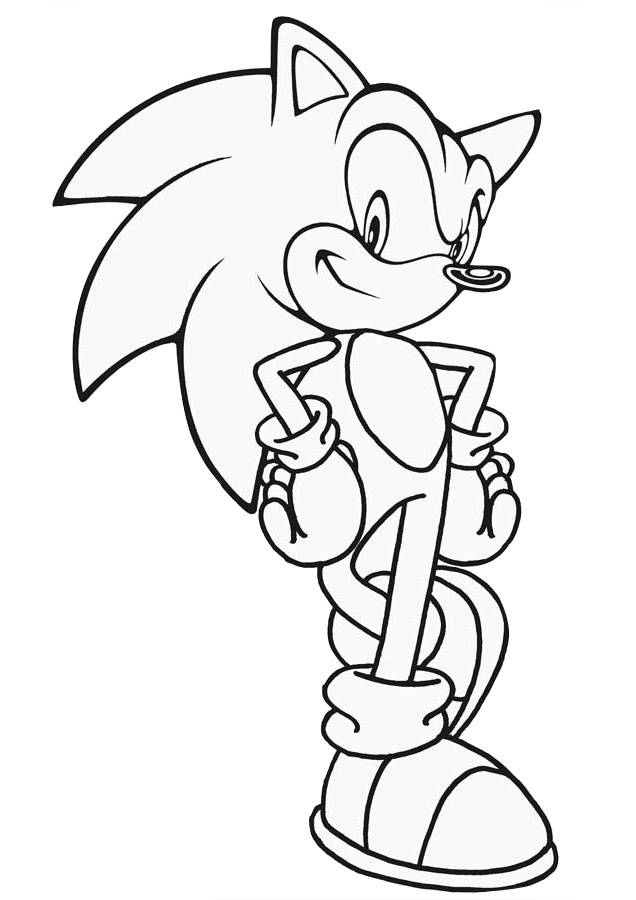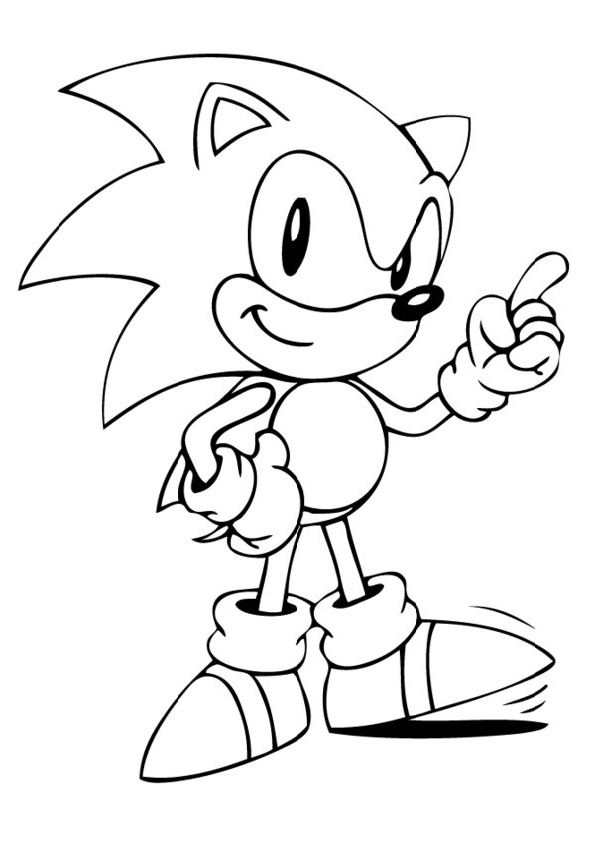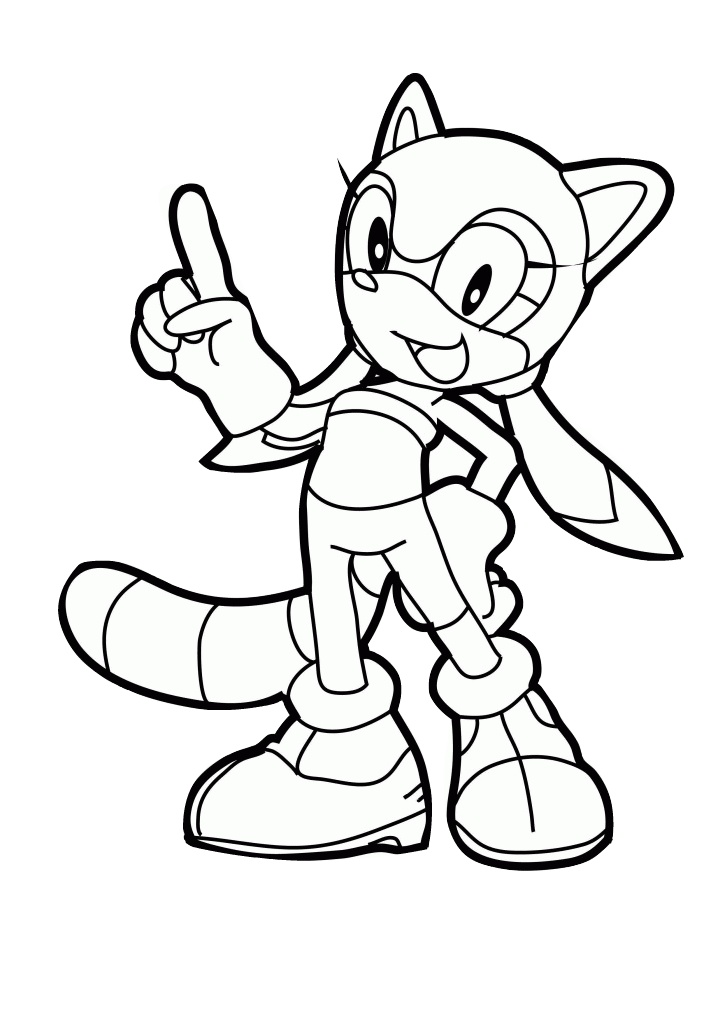 What's so Special About Sonic The Hedgehog
Friendship: Many Sonic stories emphasize the importance of friendship. Kids learn about cooperation, loyalty, and supporting one another through the adventures of Sonic and his friends.
Teamwork: Sonic often teams up with his friends, like Tails, Knuckles, and Amy, to overcome challenges and defeat villains. This teaches kids the value of teamwork and how diverse skills can complement each other.
Courage: Sonic is known for his bravery and willingness to face danger head-on. Watching him confront challenges can inspire kids to be courageous in their own lives.
Determination: Sonic never gives up, no matter how tough the situation. This can teach kids about the importance of determination and perseverance in achieving their goals.
Problem-Solving: Sonic and his friends often encounter obstacles that require creative problem-solving. Kids can learn to think critically and find solutions to challenges.
Environmental Awareness: Some Sonic stories involve themes of environmental protection and the consequences of pollution and destruction. This can raise kids' awareness about environmental issues.
Respect for Differences: Sonic's world is populated with a diverse range of characters with unique abilities and personalities. This can teach kids to respect and appreciate differences in people they encounter in real life.
Empathy: Watching Sonic and his friends help others in need can foster empathy in children, encouraging them to be kind and compassionate.
Leadership: Sonic often takes on a leadership role in his group of friends. Kids can learn about leadership qualities like decisiveness and responsibility.
Printable Sonic Hedgehog Coloring Pages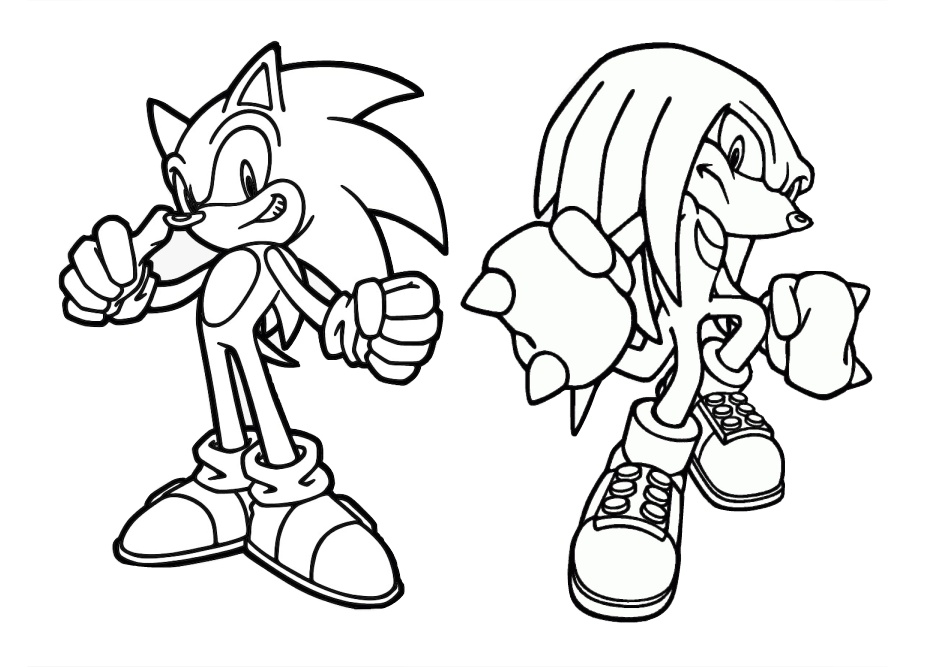 Activity Ideas on Sonic Hedgehog
Sonic the Hedgehog Puzzles: Solve Sonic-themed jigsaw puzzles or brain teasers featuring the characters from the franchise.
Sonic the Hedgehog Crafts: Get crafty with Sonic-themed DIY projects. Kids can make their own Sonic masks, paper plate Sonic faces, or even create 3D paper models of Sonic and his friends.
Books: Encourage reading with Sonic books and comics. There are Sonic graphic novels, chapter books, and comic book series suitable for different age groups.
Sonic the Hedgehog Drawing: Beyond coloring, kids can practice drawing Sonic characters. There are many step-by-step tutorials available online to help them improve their artistic skills.
Sonic the Hedgehog Role-Playing: Kids can create their own Sonic adventures by role-playing as Sonic and other characters, using their imagination to build stories and scenarios.
Dance Parties: Put on some Sonic music and have a dance party featuring songs from the Sonic games and TV shows.
Fan Fiction: Encourage creative writing by having kids write their own Sonic fan fiction stories or comic strips.
Sonic the Hedgehog Cooking: Cook or bake Sonic-themed treats, like Sonic-shaped cookies or Chaos Emerald cupcakes, and involve kids in the kitchen.
Science: Explore the science of speed and physics with Sonic as a fun educational activity.
Sonic the Hedgehog Outdoor Activities: Organize outdoor activities inspired by Sonic's speed, such as relay races or obstacle courses.
Cosplay: Let kids dress up as their favorite Sonic characters for imaginative play or special events.
Sonic the Hedgehog Karaoke: Sing along to Sonic songs and have a karaoke session at home.
Movie Night: Host a Sonic movie night with popcorn and snacks, watching Sonic-related films or episodes of the animated series.
Reading and Comprehension: Many Sonic-related materials, such as comics and story-driven games, encourage reading and comprehension as kids follow the storyline and character dialogue.
Moral and Ethical Choices: Some Sonic games and stories explore themes of right and wrong, allowing kids to think about moral and ethical decisions.
Creativity: Kids may be inspired to use their creativity to draw, write, or come up with their own Sonic stories and characters.
Adaptation to Change: Sonic has gone through various transformations and adaptations over the years. Kids can learn about how characters and stories can evolve and adapt over time.
You can select the image and save it to your smart device and desktop to print and color. Out from this set, you can also find some adult coloring pages on sonic-the-hedgehog added under the cartoons category. Share these sonic-the-hedgehog coloring pages with your friends through Google+, Pinterest pins, and Facebook shares.
More Cartoon Coloring Pages Related to Sonic the Hedgehog
Few more Sonic Hedgehog coloring resources
Sonic the Hedgehog characters drawings and coloring sheets at mom junction
Super coloring pages classic sonic hedgehog main characters coloring
Sonic Hedgehog fanart and line drawings and crafts at Pinterest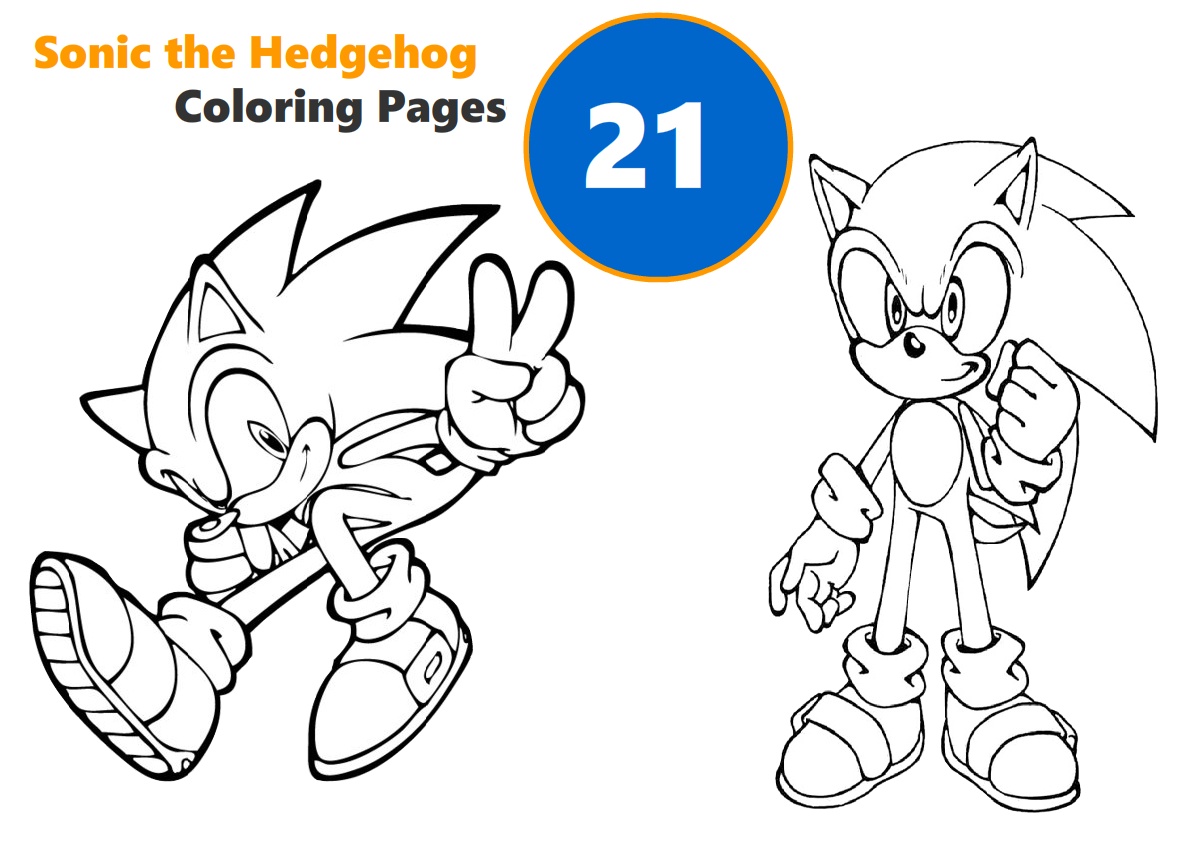 Sonic The Hedgehog and Characters
Sonic the Hedgehog: The titular character and hero of the series, Sonic is known for his incredible speed and blue quills. He's determined, brave, and always ready to stop Dr. Robotnik's evil schemes.
Tails (Miles "Tails" Prower): Sonic's best friend, Tails is a two-tailed fox with the ability to fly by spinning his tails like helicopter blades. He's an engineering genius and a loyal companion.
Knuckles the Echidna: Guardian of the Master Emerald and the Floating Island, Knuckles is strong, hot-headed, and possesses powerful fists. He's fiercely protective of his home.
Amy Rose: A pink hedgehog who wields a Piko Piko Hammer. Amy is a cheerful and optimistic character who has a crush on Sonic and often joins him in his adventures.
Dr. Ivo Robotnik (Dr. Eggman): The main antagonist, Dr. Robotnik is a brilliant yet evil scientist with a penchant for building robots and machines to take over the world. He's Sonic's arch-nemesis.
Shadow the Hedgehog: A dark and mysterious anti-hero, Shadow has super speed and a complex backstory. He's often caught between his own sense of justice and his past as an agent for evil.
Rouge the Bat: A jewel thief and government spy, Rouge is known for her agility and her ability to glide. She often finds herself entangled in treasure hunts and espionage.
Cream the Rabbit: A sweet and polite young rabbit who is often seen with her Chao companion, Cheese. Cream is a kind-hearted character who values friendship and teamwork.
Big the Cat: A laid-back and slow-moving cat who loves fishing. Big is known for his simple, easygoing nature and his constant companionship with his frog friend, Froggy.
Silver the Hedgehog: A time-traveling hedgehog with telekinetic powers. Silver is often on a mission to prevent apocalyptic events and is determined to make the future a better place.
Blaze the Cat: The guardian of the Sol Emeralds from another dimension, Blaze has fire-based abilities. She's portrayed as a stoic and regal character.
Espio the Chameleon: A ninja-like chameleon who is part of the Chaotix detective agency. Espio is skilled in stealth and martial arts.
Vector the Crocodile: The leader of the Chaotix detective agency, Vector is a fun-loving and somewhat goofy crocodile with a heart of gold.
Chao: These small, cute creatures are native to the Chao Gardens and are often raised and cared for by the characters. They have various forms and abilities.