Mermaid Coloring Pages: With the upper half body as a human and the like a fishtail this mythical creature is still believed by few to exist.
Be it a real mermaid or Disney Ariel princess, mermaids are one of the favorite coloring pages for girls just as a unicorn, little pony, princess, fairy, and dragons.
Let us color some mermaid coloring pages be it she in golden hair or bright red wavy hair, mermaids are always seen as young beautiful, and sweet.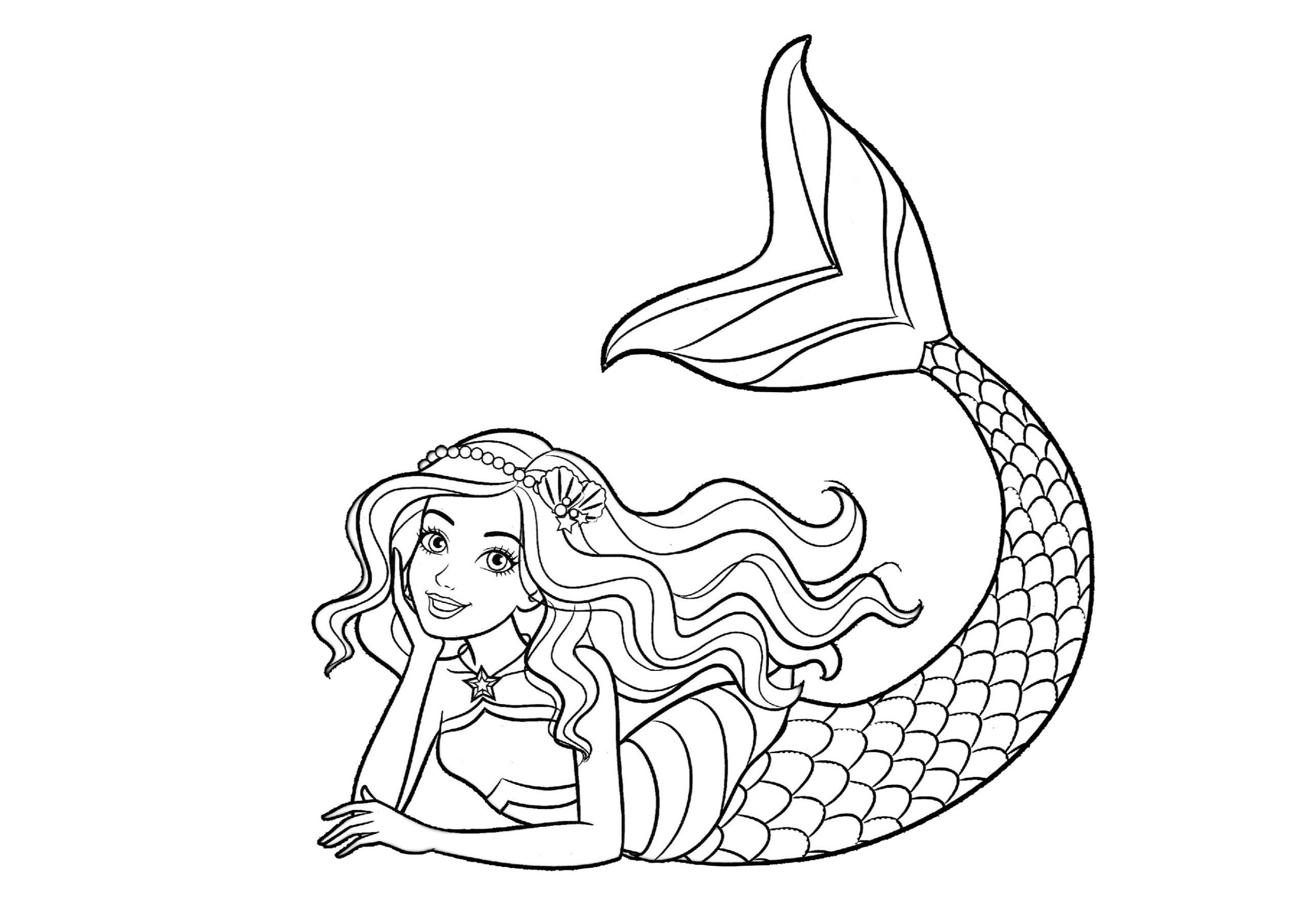 Mermaids are mythical creatures that hold a special fascination for many kids. These enchanting beings are typically depicted as having the upper body of a human and the lower body of a fish, often with long flowing hair and a magical aura.
Mermaid Coloring Pages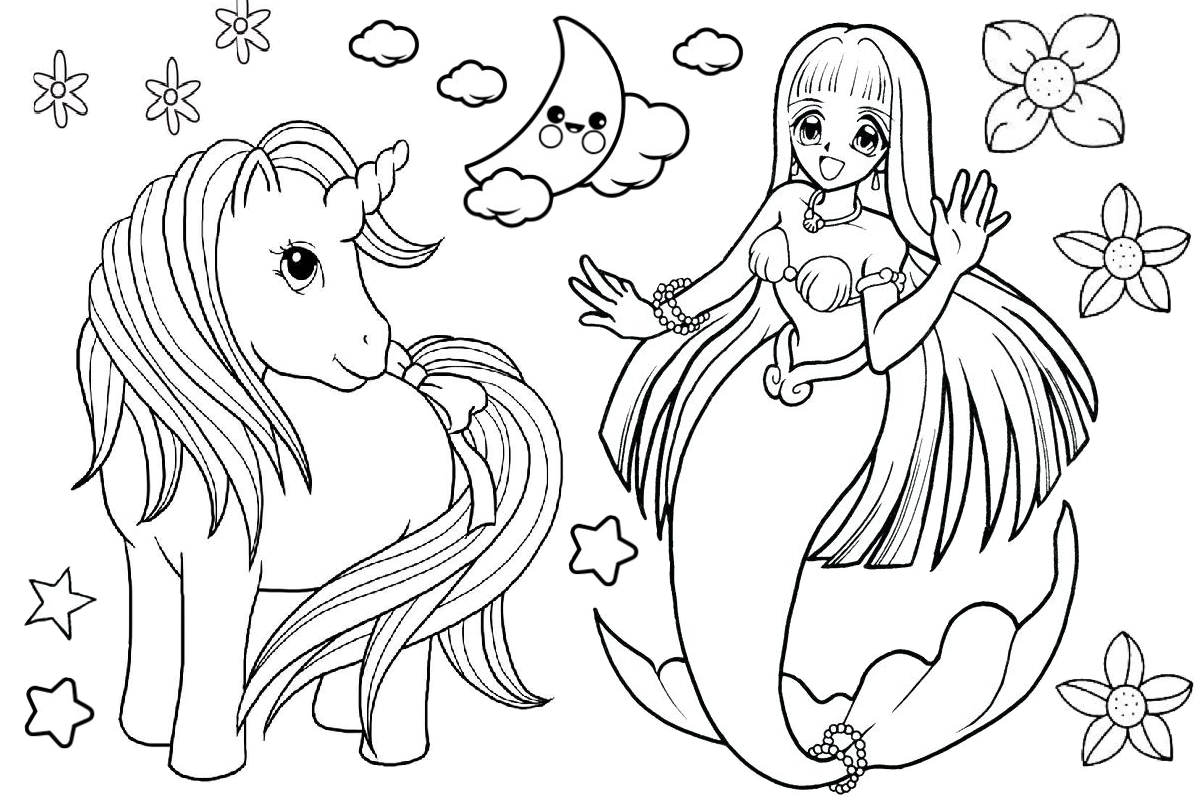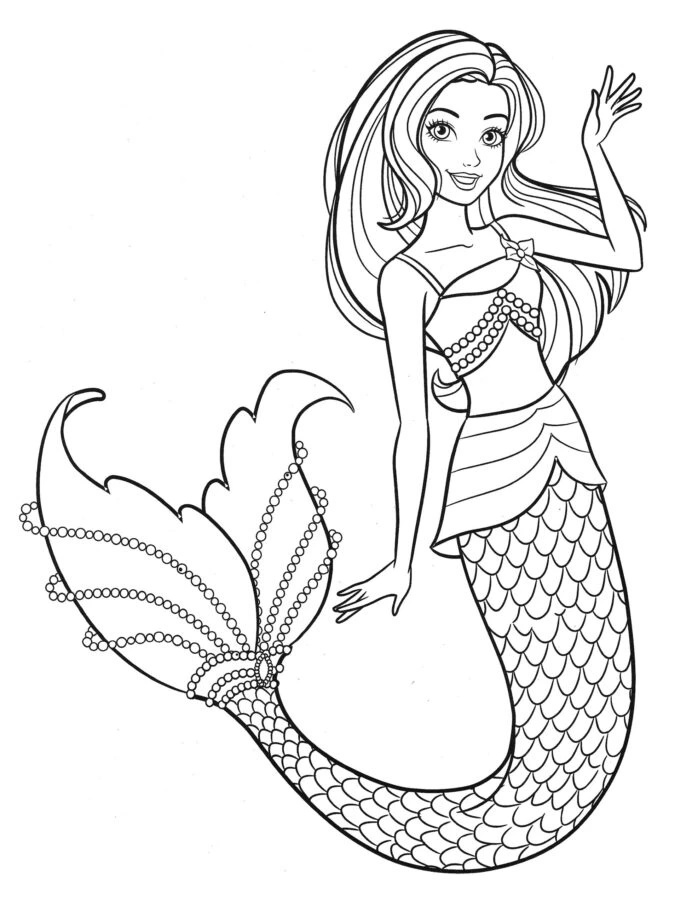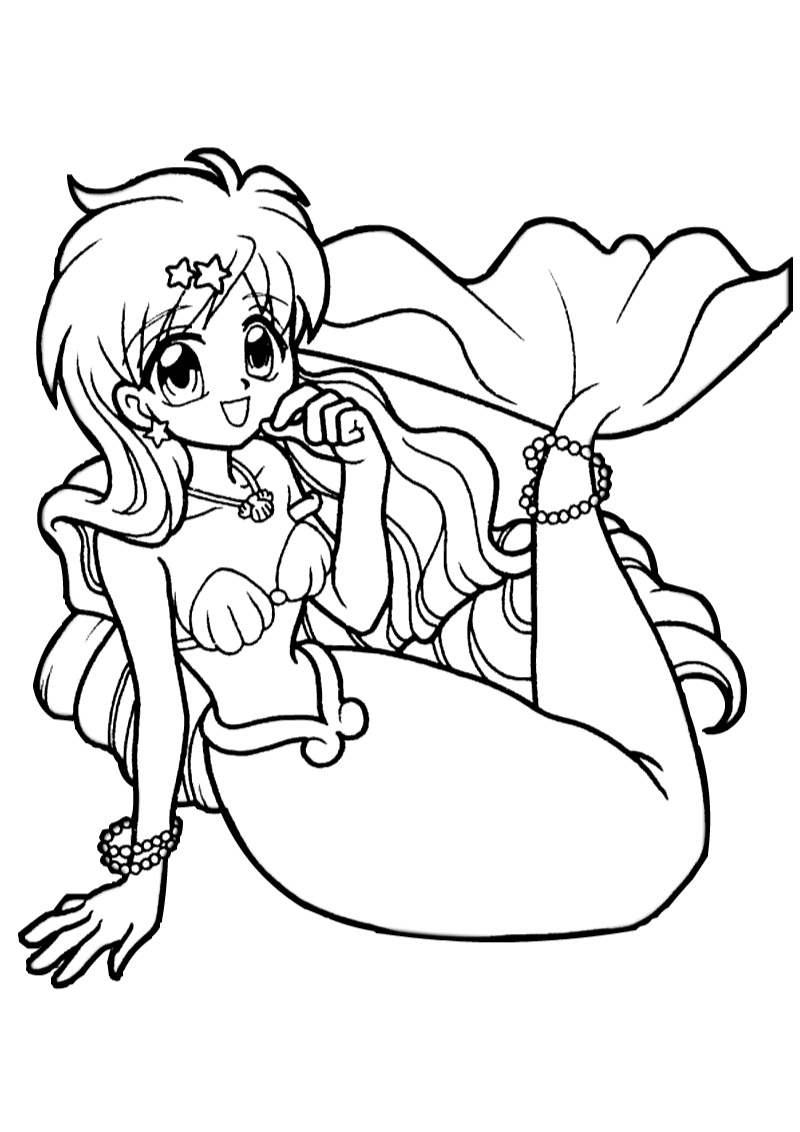 You can select the image and save it to your smart device and desktop to print and color. Out from this set, you can also find some adult coloring pages on mermaid added under the cartoons category. Share these mermaid coloring pages with your friends through Google+, Pinterest pins, and Facebook shares.
Kids learn from Mermaid:
Imaginative Appeal: Mermaids exist in a world of fantasy and imagination, capturing children's attention with their unique appearance and the mystery of life beneath the waves. Their captivating appearance and the idea of living in the sea's depths spark curiosity and wonder.
Confidence Building: Successfully completing mermaid-themed activities, whether it's finishing a coloring page or creating a mermaid-themed craft, can boost a child's confidence and sense of accomplishment.
Relaxation and Stress Relief: Engaging in mermaid-themed coloring or crafting activities can be calming and provide a sense of relaxation, which is important for managing stress and anxiety in children.
Diverse Cultural Exploration: Mermaid legends and stories exist in various cultures around the world. Exploring these cultural variations can introduce children to different traditions and broaden their worldview.
Connection to Nature: Mermaids are closely associated with the ocean and marine life. Learning about these creatures encourages children to develop an appreciation for the beauty and diversity of the natural world, fostering a sense of environmental stewardship.
Themes of Friendship and Kindness: Many mermaid tales highlight themes of friendship, empathy, and kindness. These stories often revolve around mermaids forming bonds with other sea creatures or even human characters. Kids can learn valuable lessons about treating others with compassion and understanding.
Creativity and Expression: The vibrant and imaginative mermaid world allows kids to explore their creativity through art, storytelling, and play. They can invent their own mermaid characters, design intricate underwater landscapes, and create narratives that reflect their own ideas and emotions.
Overcoming Challenges: Mermaid stories often feature challenges or obstacles that characters must overcome. Kids can learn about resilience, problem-solving, and the importance of determination when faced with difficulties.
Self-Discovery: Mermaid narratives sometimes involve characters discovering their own unique qualities or hidden potential. This can encourage kids to explore their own identities and talents, fostering a sense of self-discovery and self-acceptance.
Mermaids are a favorite among kids due to their imaginative appeal, the allure of underwater adventures, themes of friendship and kindness, and the opportunity to explore creativity and self-discovery.
Fantasy and mystical coloring pages for girls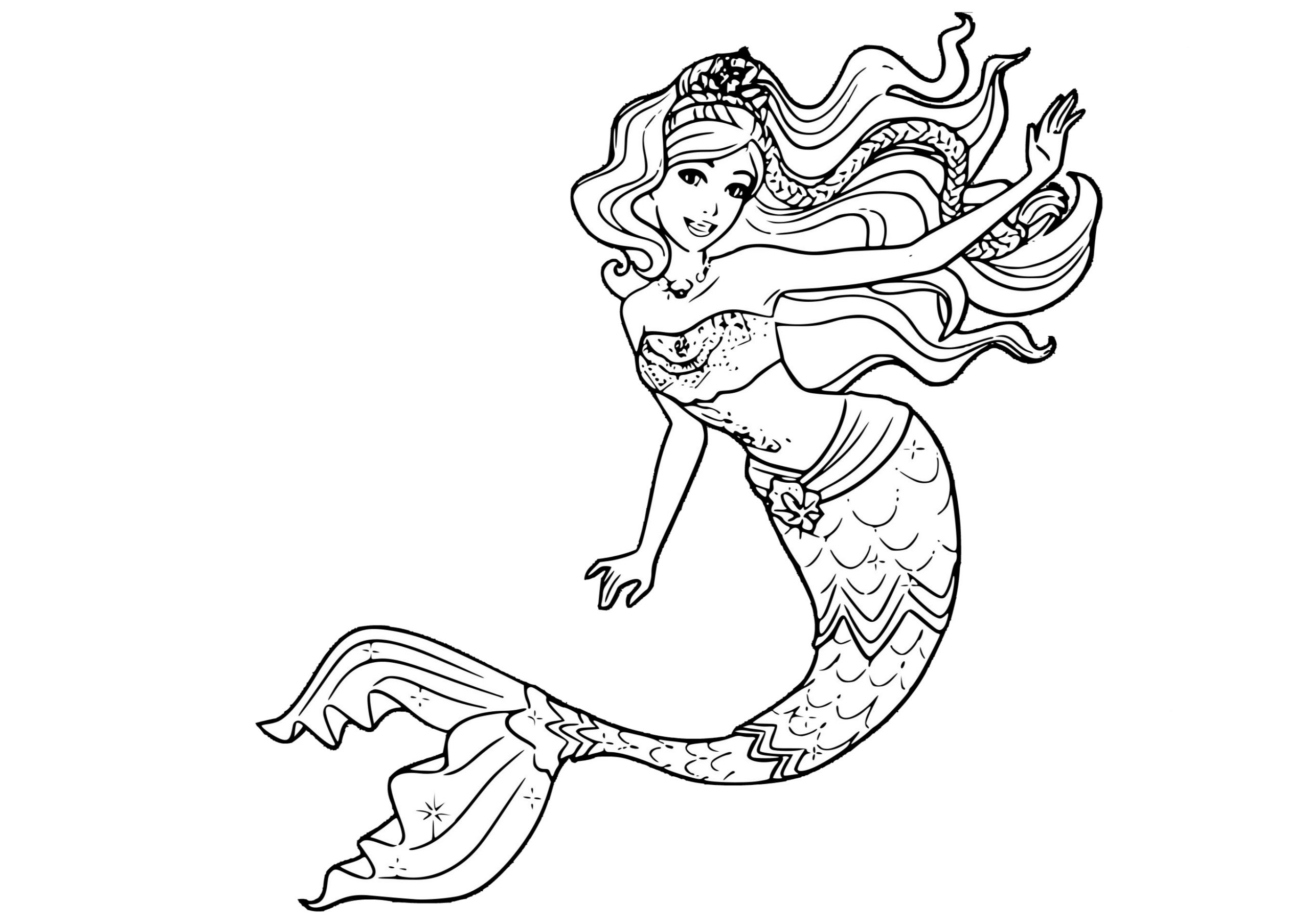 Related websites: