Vampire Coloring Pages for kids:
Vampires are mythical creatures often depicted as immortal beings who subsist by feeding on the life essence of living creatures, usually blood.
Though a vampire is afraid of bright light, but they love bright colors. Vampires may be passed on from the traditional belief and stories stating like they have sharp fangs, able to morph, but we have only seen these nocturnal creatures during Halloween season.
Okay, lets color some powerful, yet beautiful and few cute vampire coloring pages.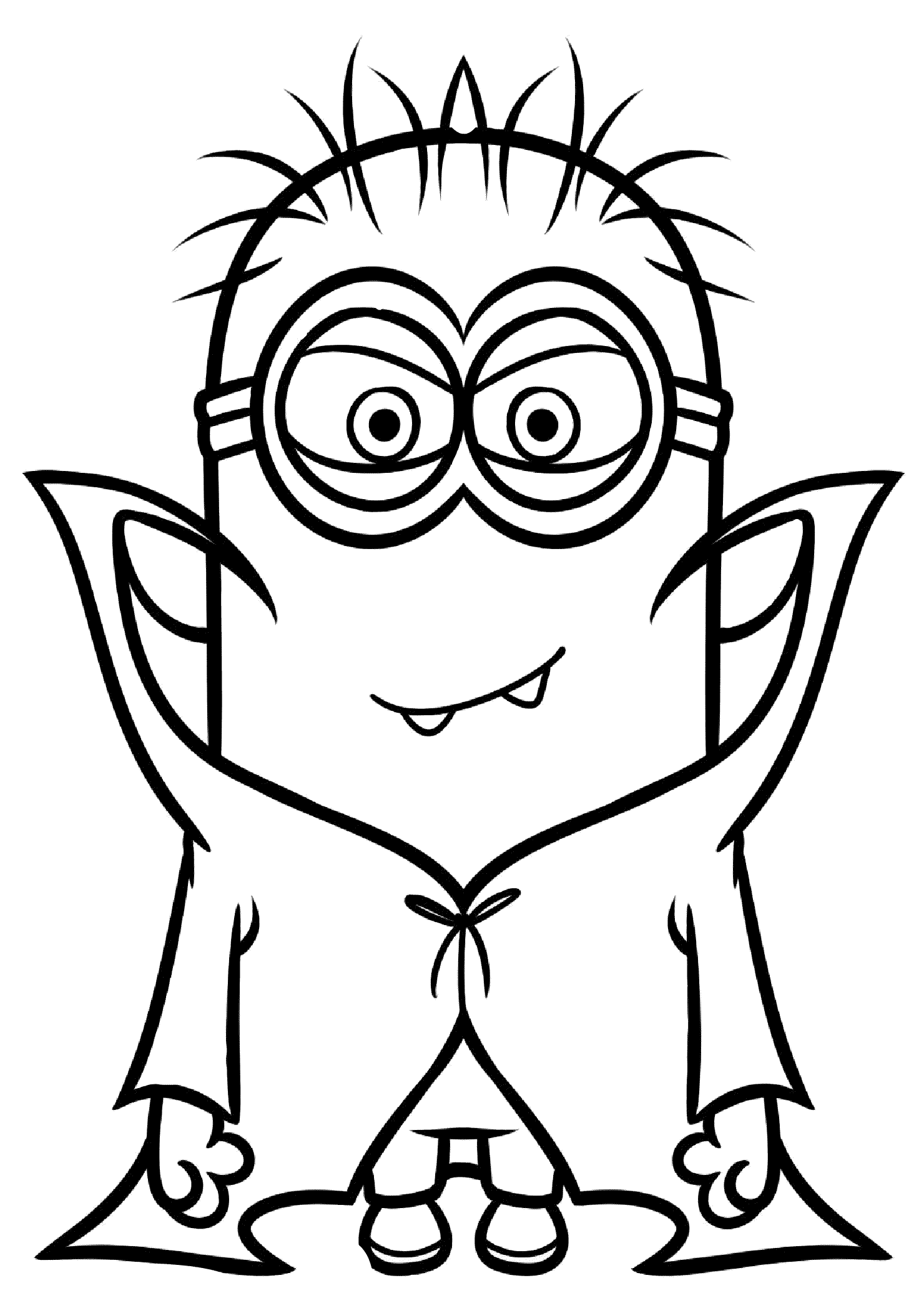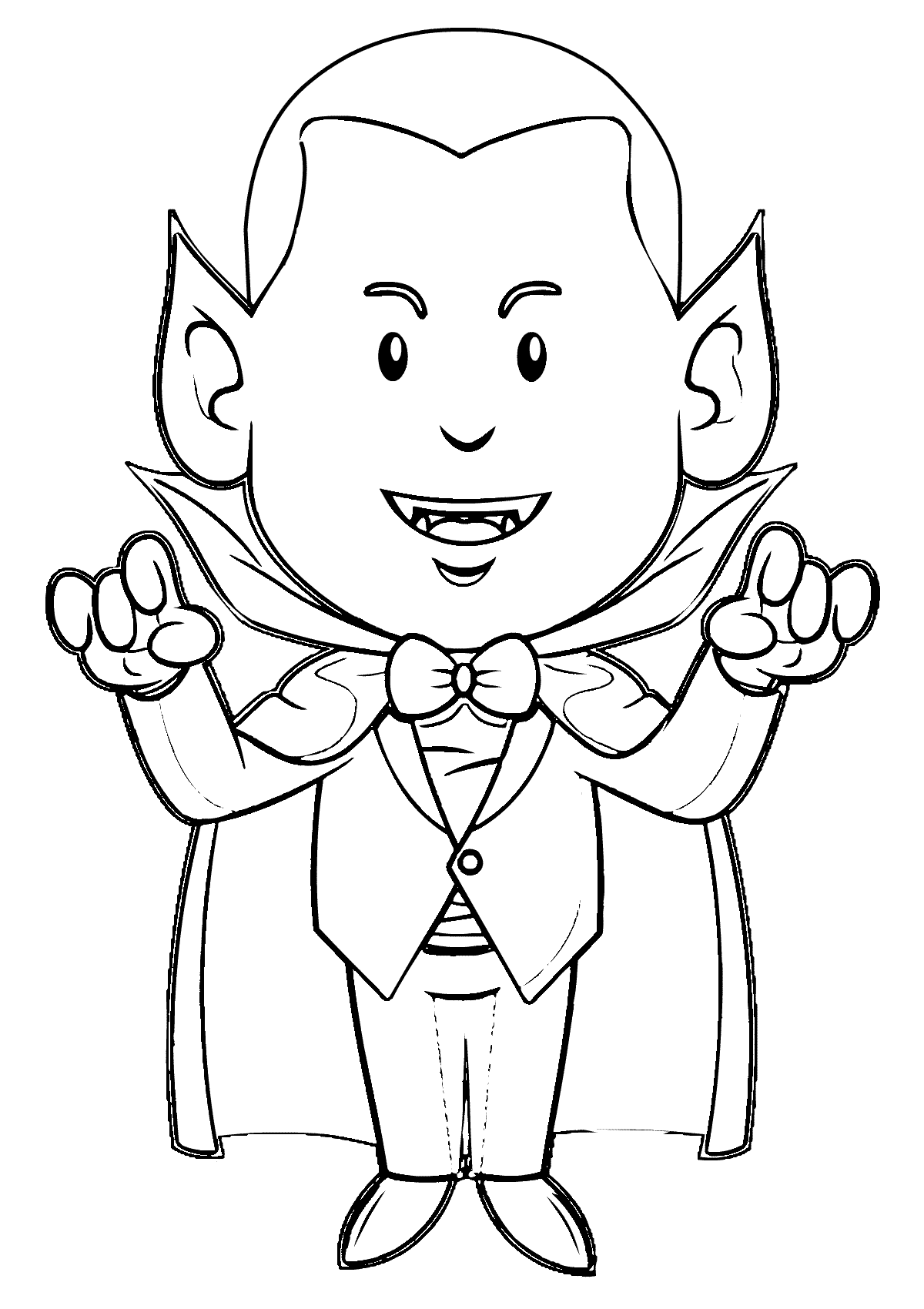 Vampire Coloring Pages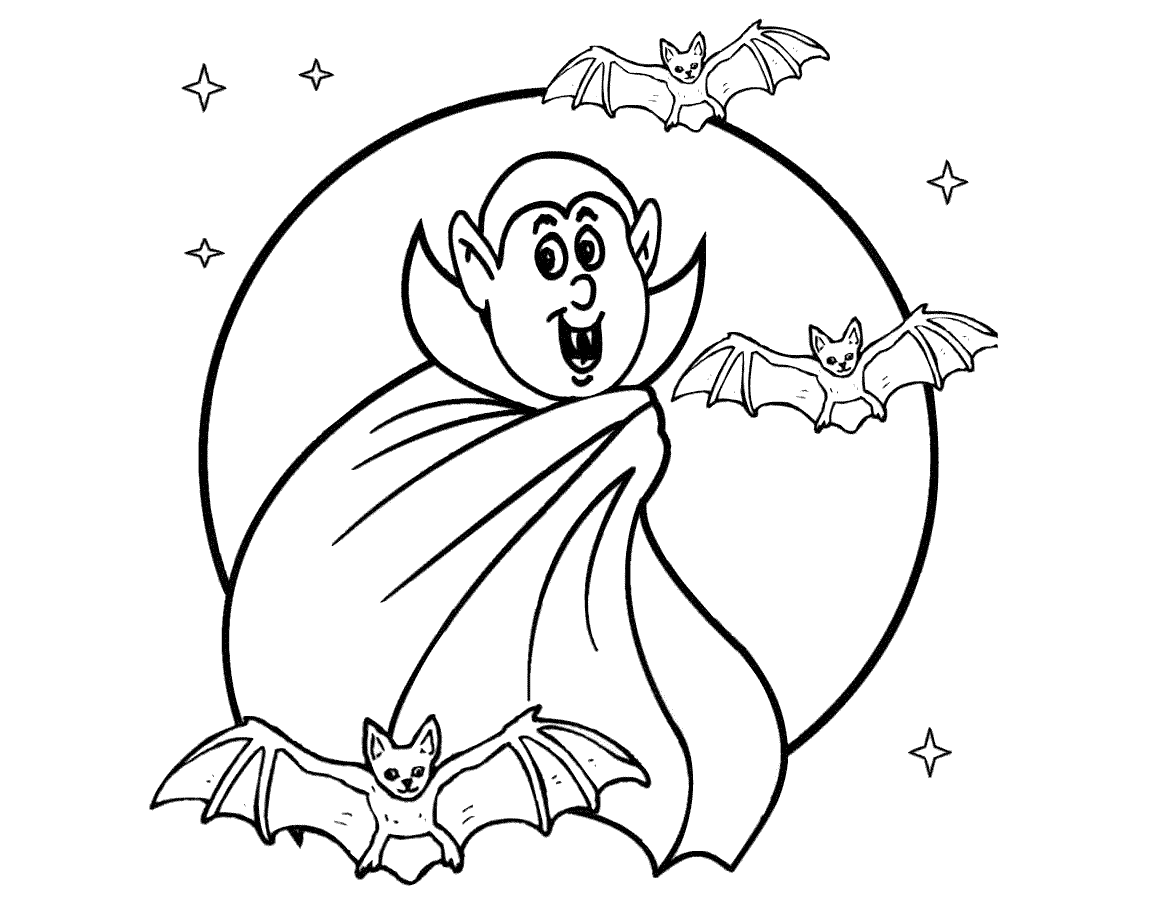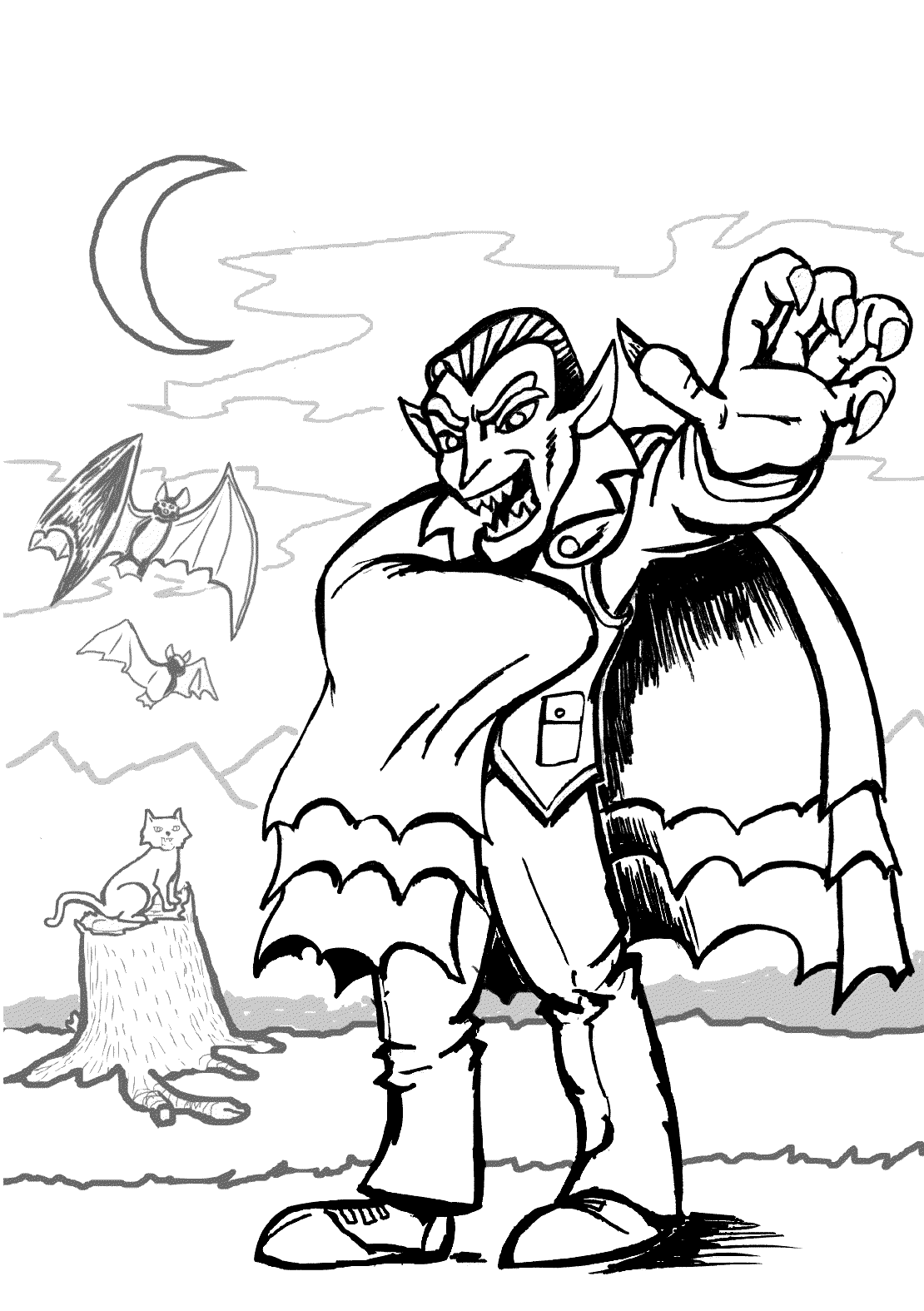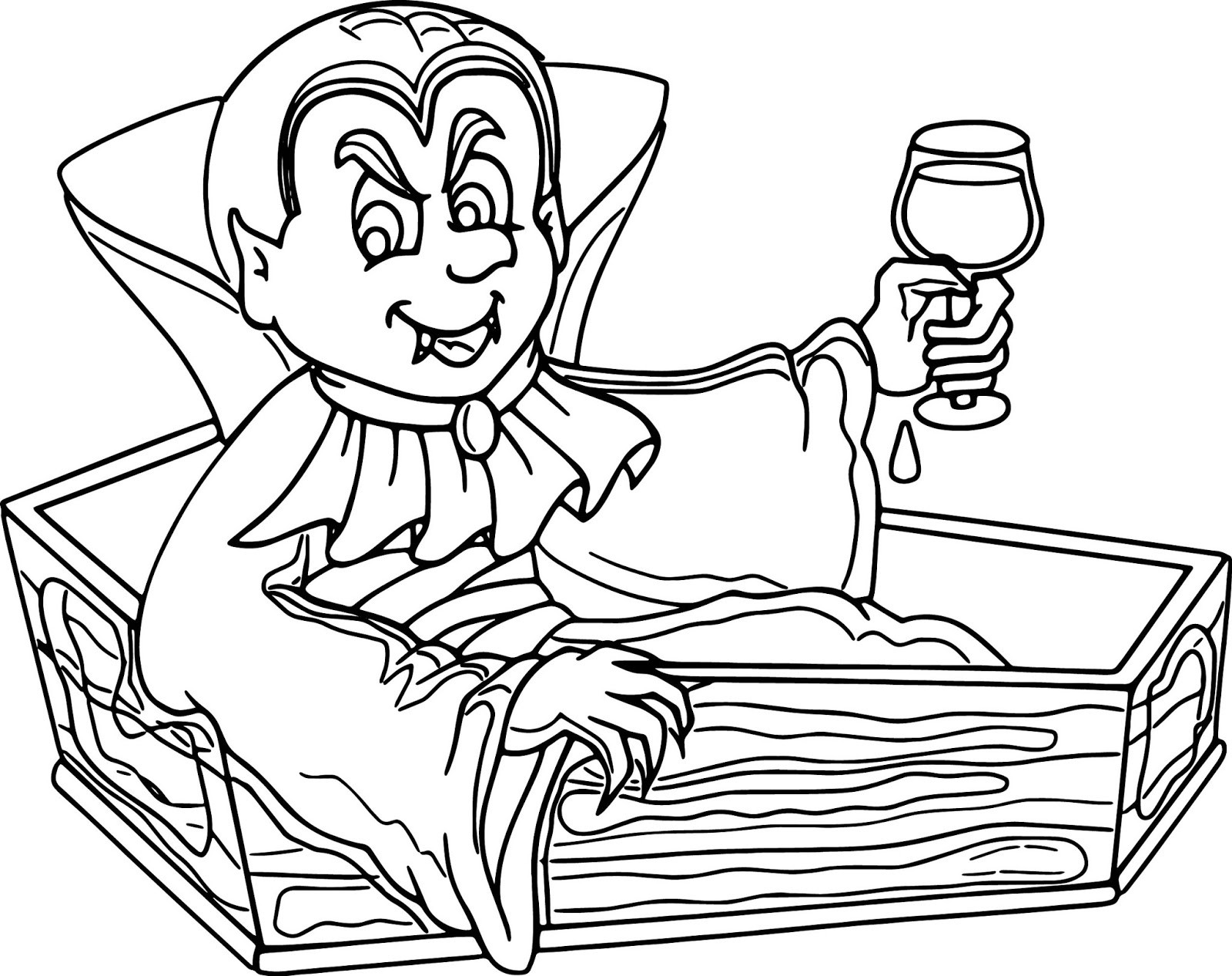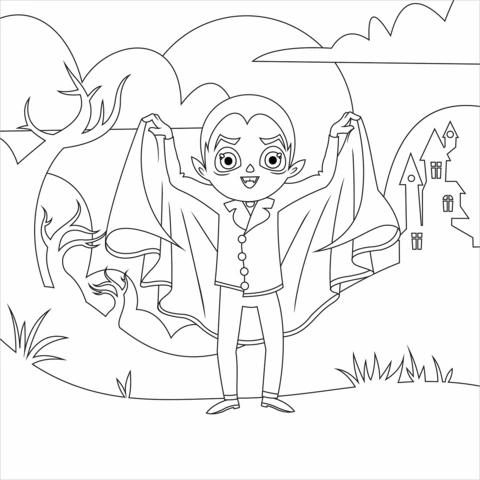 Vampire Coloring for kids: home worksheets for preschool boys and girls. You can select the image and save it to your smart device and desktop to print and color.
Out from this set, you can also find some adult coloring pages on vampire added under the common category. Share these vampire coloring pages with your friends through Google+, Pinterest pins, and Facebook shares
Vampire Themed learning ideas for Kids:
Imagination and Creativity: Vampire-themed activities provide a fantastical setting for kids to exercise their imagination. They can create their own vampire characters, develop unique storylines, and design imaginative scenarios.
Storytelling Skills: Engaging in vampire-themed storytelling allows kids to practice constructing narratives, developing characters, and building plots. This helps enhance their language skills and communication abilities.
Critical Thinking: Exploring vampire-themed mysteries and puzzles can boost kids' critical thinking skills. They might need to solve riddles, decode messages, or unravel clues, fostering analytical and problem-solving abilities.
Empathy and Morality: Many vampire stories involve characters struggling with their nature and making moral choices. These narratives offer an opportunity for kids to consider different perspectives, develop empathy, and think about ethical dilemmas.
Collaboration and Social Skills: Participating in vampire-themed group activities, such as role-playing or themed board games, promotes teamwork, negotiation, and cooperation. Kids can learn how to interact effectively with their peers.
Character Development: Creating vampire characters with unique personalities, strengths, and weaknesses encourages kids to think deeply about character traits and motivations. This aids in understanding human behaviour and emotions.
Expressing Emotions: Vampire-themed stories often explore complex emotions like fear, desire, and inner conflict. Engaging with these themes can help kids learn to identify and express their own emotions.
Ethical Discussions: Vampire tales often delve into ethical questions, prompting kids to think about right and wrong, personal choices, and the consequences of actions. This encourages ethical discussions and critical reflection.
Divergent Thinking: Vampire themes encourage kids to think outside the box and consider unconventional possibilities. This promotes divergent thinking, which is valuable for creativity and problem-solving.
Enjoyment of Literature: Exploring vampire-themed books, movies, or games can cultivate a love for reading, storytelling, and media consumption. Kids might be inspired to explore more literature and engage critically with media.
Related Coloring Pages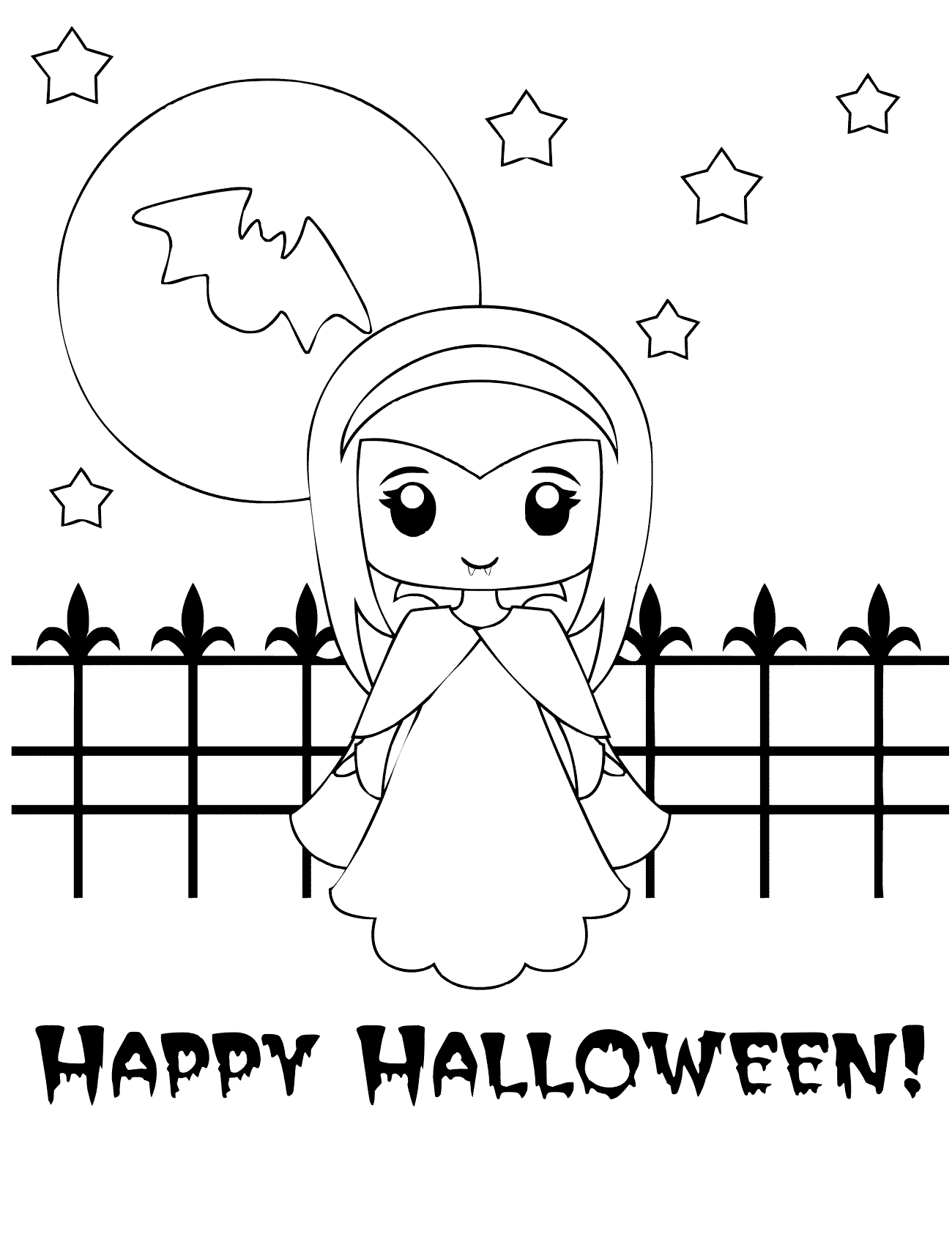 Related Websites: