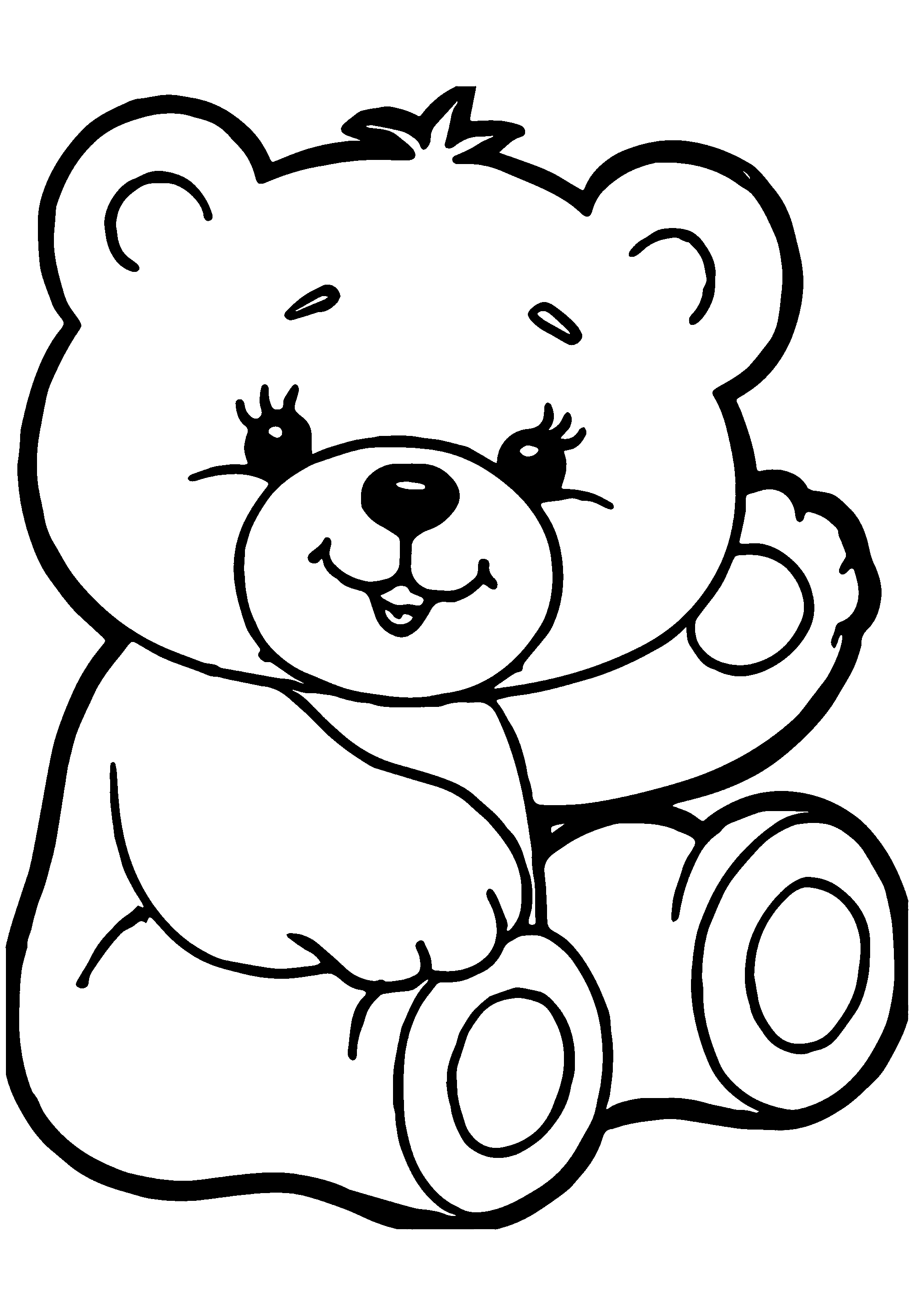 Smiling and angry-faced bears
Bear Coloring Pages: Be it light brown dark or even black these furballs are one of the favorite soft toys for kids, yes bears. Just like us, bears can walk on two legs and love honey as we do.
Bears go into partial hibernation called torpor. On this page, you can download print, and color a wide range of bears from cute teddy bears to Grizzlies, Polar to pandas, and a few black and brown bears.
From the imposing grizzly bear to the cuddly teddy bear, these coloring pages provide an opportunity to learn about bear diversity and the ecosystems they inhabit. Kids can discover where different bear species live, what they eat, and how they adapt to their environments.
Through coloring, children can also explore the concept of bear conservation, learning about the importance of protecting these magnificent creatures and their habitats. Additionally, coloring bear images can spark conversations about wildlife conservation and environmental responsibility.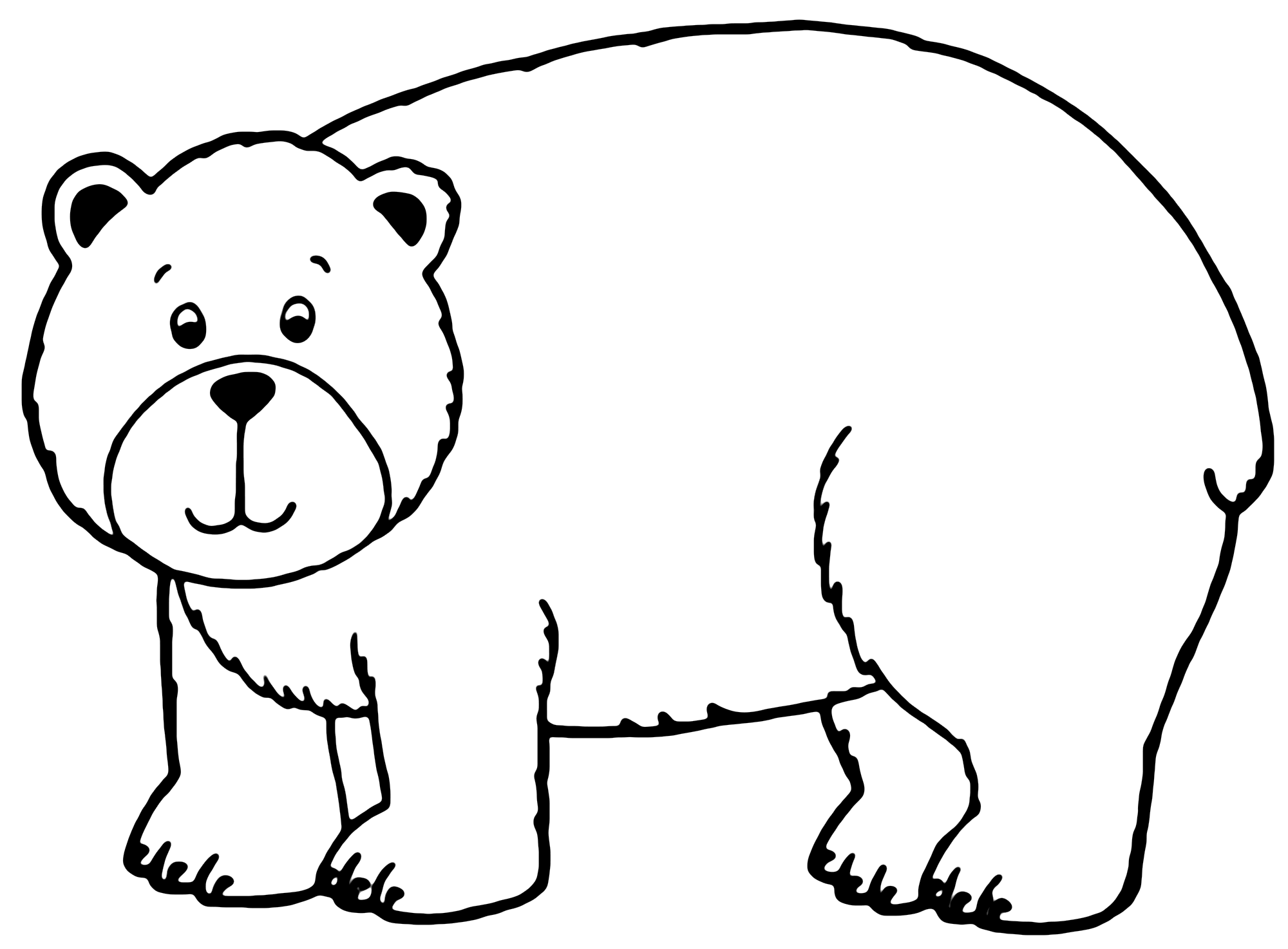 Download Printable Bear Coloring Pages Pdf
Bear Coloring Pages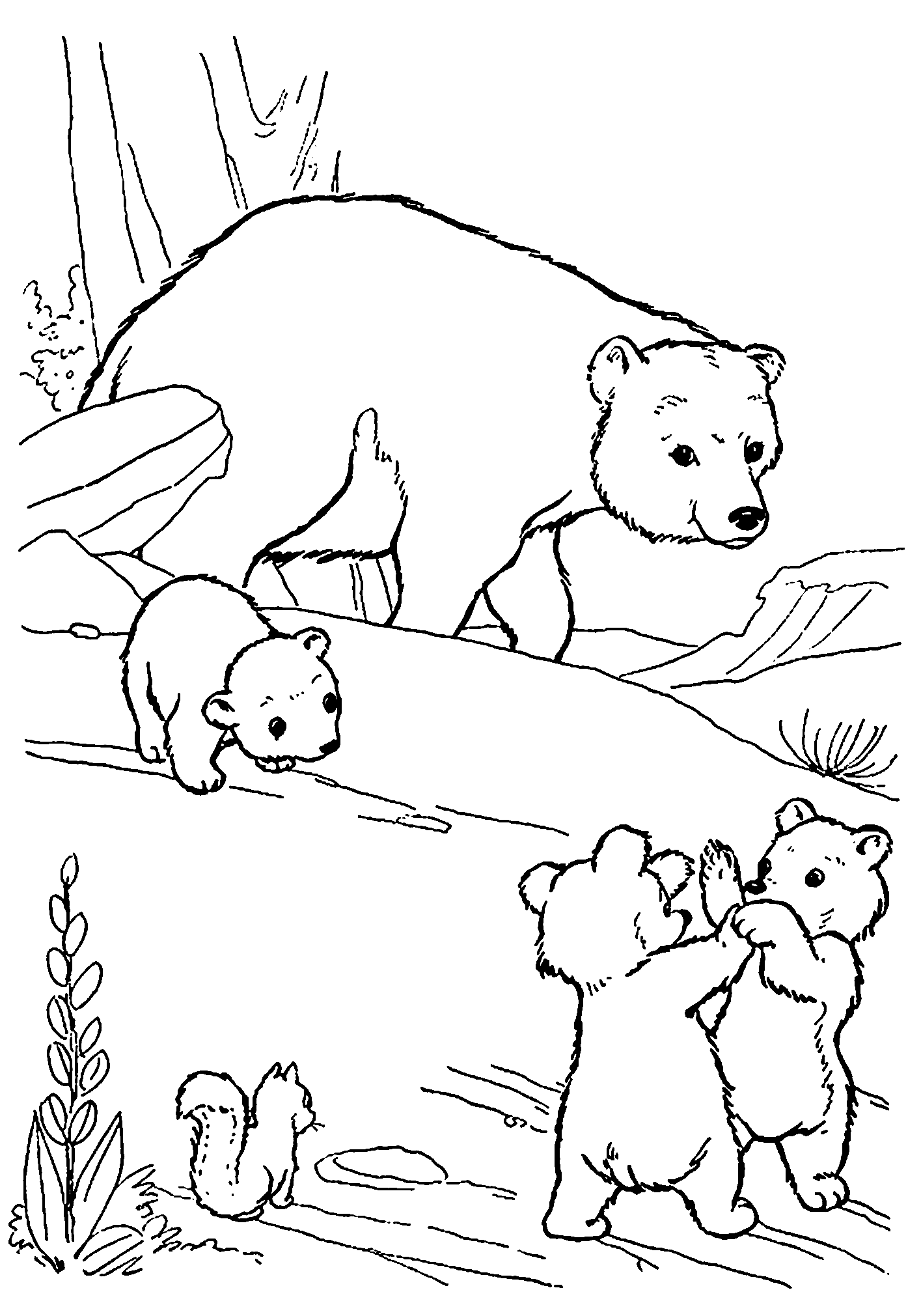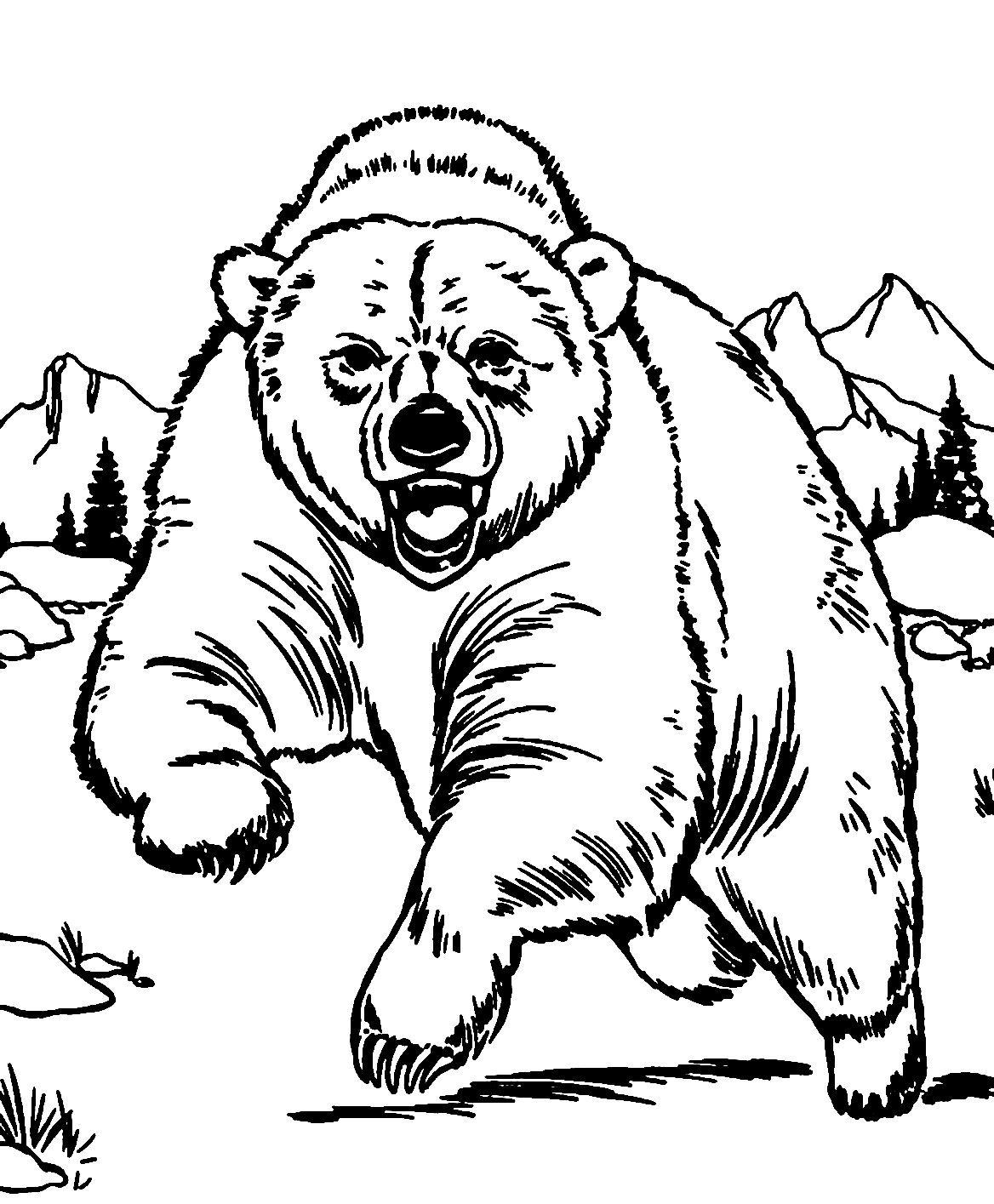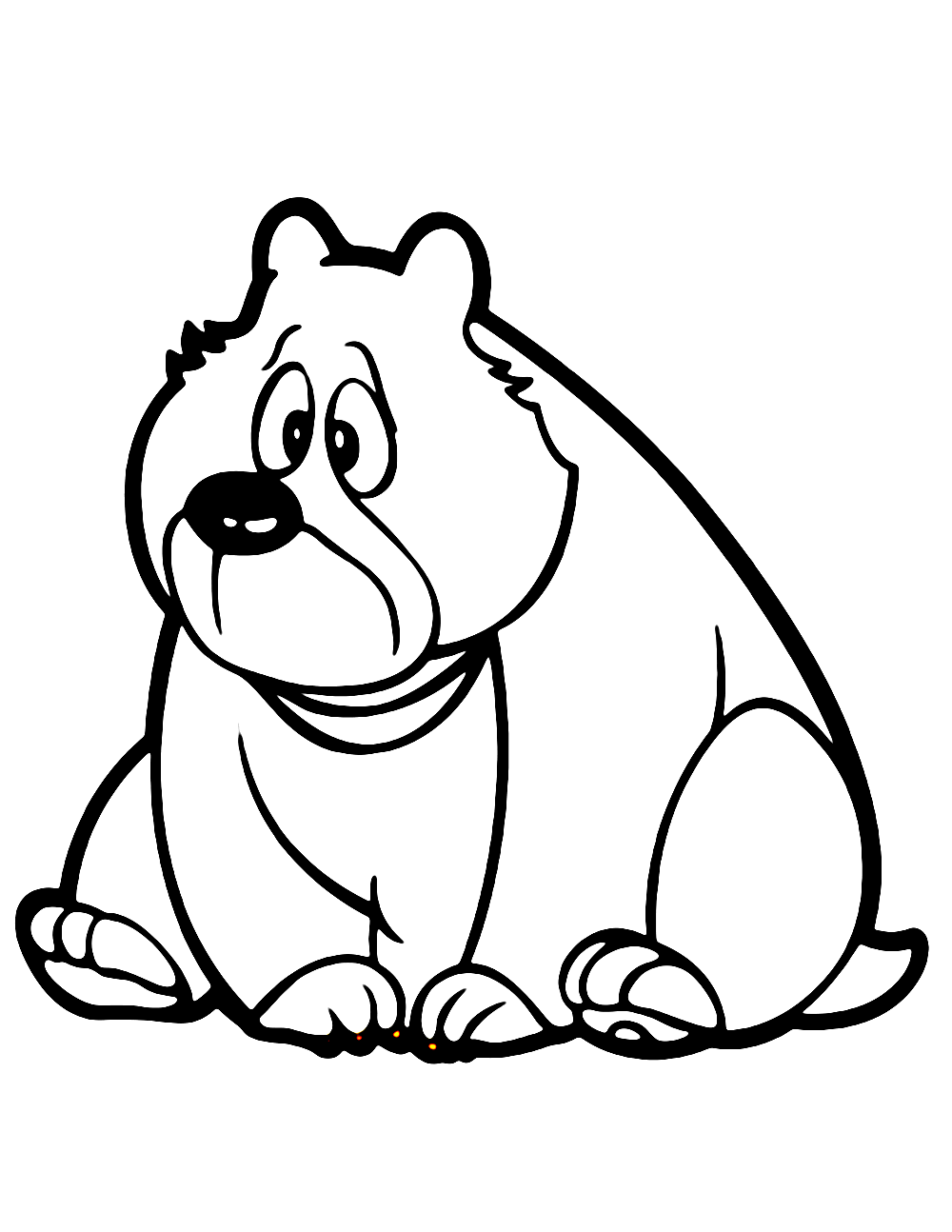 Whether it's a realistic depiction of a brown bear catching salmon in a rushing river or an imaginative, multicolored polar bear exploring the Arctic, bear coloring pages invite artistic expression and storytelling.
This creative endeavor fosters imagination and allows individuals to depict bears in various settings and situations, encouraging critical thinking and narrative development.
In essence, bear coloring pages offer a captivating blend of art, education, and conservation, making them a valuable resource for both entertainment and learning.
Whether used in a classroom, at home, or during leisure time, these pages provide a wonderful canvas for exploring the fascinating world of bears while nurturing artistic and environmental awareness.
Some of the Famous Bears Loved by Kids
Teddy Bears: Teddy bears are iconic stuffed toys loved by children worldwide. They were named after President Theodore "Teddy" Roosevelt, who famously spared a bear cub on a hunting trip. This story teaches kids about kindness to animals.
Paddington Bear: Paddington Bear is a beloved children's book character who hails from "Darkest Peru" and arrives in London. His adventures teach kids about kindness, tolerance, and the importance of family.
Smokey Bear: Smokey Bear is a mascot for fire prevention in the United States. His famous slogan, "Only You Can Prevent Wildfires," educates kids about fire safety and the importance of protecting forests.
Winnie the Pooh: Winnie the Pooh and his friends from the Hundred Acre Wood are timeless characters loved by children. Their stories emphasize friendship, imagination, and life lessons.
Goldilocks and the Three Bears: This classic fairy tale teaches kids about consequences and respecting the property of others. It's a story about choices and learning from mistakes.
Related animal coloring pages: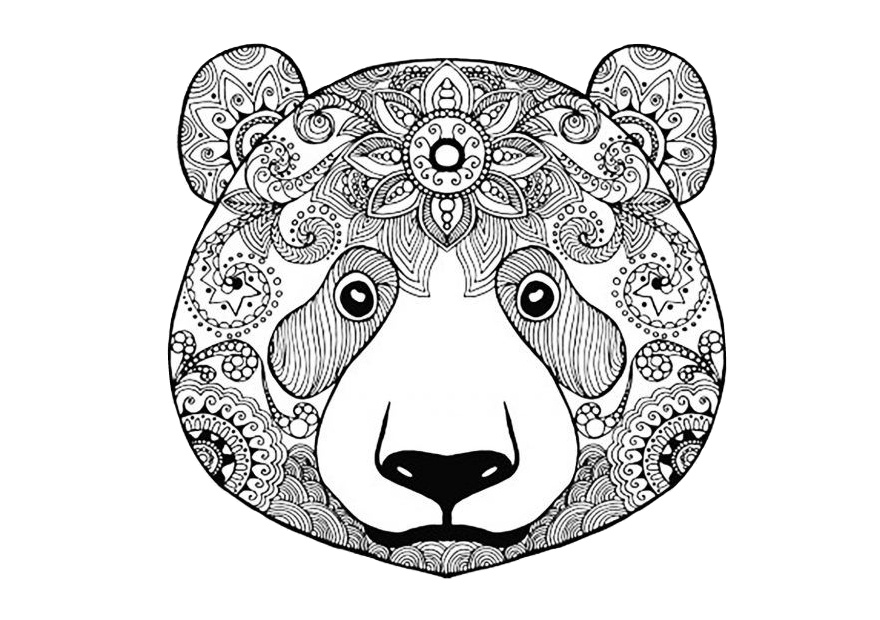 Bear Themed Ideas for Kids (Parents)
Fact Cards: Create bear fact cards with images and information about different bear species, including their habitats, diet, and behaviors. Kids can use these cards for learning and playing games.
Bear Storytelling: Encourage kids to write or tell stories featuring bears as the main characters. This activity fosters creativity and language development.
Bear Math Puzzles: Create math puzzles or games with a bear theme. For example, use bear footprints for counting or addition and subtraction problems.
Bear Mask Craft: Help kids make bear masks using paper plates, markers, and craft supplies. They can wear these masks while learning about bear behaviors and role-playing as bears.
Bear Storytime: Read bear-themed books aloud to children, followed by discussions and activities related to the stories. Some popular bear-related books for kids include "Brown Bear, Brown Bear, What Do You See?" by Bill Martin Jr. and "Bear Snores On" by Karma Wilson.
Bear Food Art: Use fruits and vegetables to create edible bear-themed snacks or art. For example, assemble bear faces using banana slices for ears, blueberries for eyes, and a strawberry for nose.
You can also suggest a few ideas in the comment section on crafts and activities related to this.
How Bear Coloring Pages Can Help Kids
Questions and thoughts may arise while coloring bear printables, that will make kids learn about the following.
Respect for Wildlife: Learning about bears can instill in kids a sense of respect for all wildlife and the importance of protecting natural habitats.
Animal Behavior: Observing bear behavior can teach children about animal instincts, communication, and social structures within a species.
Habitats and Ecosystems: Bears are often found in diverse ecosystems, and studying them can help kids understand the interdependence of species in these environments.
Adaptations: Kids can learn about how bears have evolved physical and behavioral adaptations to survive in different environments.
Conservation: Understanding the challenges faced by bear populations, such as habitat loss and climate change, can raise awareness about the importance of conservation efforts.
Life Cycles: Studying bears can provide insights into animal life cycles, including reproduction, cub rearing, and aging.
Hibernation: Learning about bear hibernation can introduce kids to concepts of seasonal behavior and energy conservation in the animal kingdom.
Food Chains and Diet: Bears are omnivores, and discussions about their diet can illustrate concepts related to food chains and ecosystems.